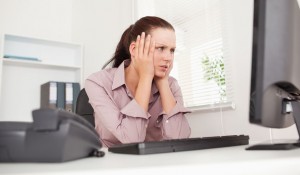 The
Georgia Fair Lending Act
, passed in April 2002, placed limits on high cost home loans.  Even with the act in place, however, there are still unscrupulous lenders in Atlanta more than willing to employ deceptive tactics to con unsuspecting homebuyers into higher priced loans than they qualify for.
Being an informed, educated buyer will help you ask the right questions and identify suspicious methods to ensure you find the best Atlanta mortgage possible. Here are some things to look out for when shopping around for a mortgage lender.

A lender that does not ask questions.
Predatory lenders will often steer their clients into unnecessarily expensive loans. Your loan officer should ask questions about your finances, employment, home ownership status and more to match you with the right loan. There are Atlanta mortgage incentives and federal homeowner programs that you may qualify for and your lender should help you to identify them if available.
A Lender that excludes taxes & insurance.
Rather than paying property taxes and insurance once a year, many people opt to have what is referred to as an "escrow account" to maintain the funds needed to pay these bills when they come due.
If your lender did not provide you with a monthly estimate that includes these costs, your payments will seem artificially low and you may find yourself stuck with several thousand dollars in payments due at the end of the year.
A mortgage rate lock that is not made in writing.
A mortgage rate lock is essential to ensuring you get the rate you were quoted by your lender. It is important you get the lock terms in writing. You should never assume a mortgage lender/broker has locked your rate in.  Dishonest lenders may "float" your rate, or promise a lower rate and include the difference of a higher rate in their commission.
Hidden fees.
Inflated fees and other junk fees may be crammed into your closing costs. Make sure you receive an itemized good faith estimate and ask about each fee listed to ensure you're not being taken advantage of.
Most Atlanta mortgage lenders are not out to swindle buyers, but many may not be transparent about the fees that are being included in the cost of the loan.
If you are interested in speaking with one of our Atlanta mortgage lenders or are interested in getting more information about the loans we offer, simply fill out our Fast Response form or give us a call in our local branch office located at (770) 226-5800. Our experienced mortgage professionals would love to sit down and discuss your needs. We look forward to serving you!
Tags: Atlanta Home Mortgage, Atlanta Mortgages, first option mortgage, home mortgage, house hunting, mortgage broker, Mortgage Lenders Atlanta, mortgage lending