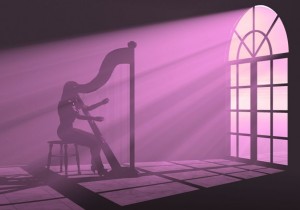 What is HARP? HARP stands for Home Affordable Refinance Program, an official program of the Department of the Treasury and Housing & Urban Development. The program is designed to help homeowners that are currently in good standing, whose homes are worth less than what they owe, qualify for today's record low refinance options.
You may be eligible for HARP in Salt Lake City if you meet all of the following criteria:
The mortgage must be owned or guaranteed by Freddie Mac or Fannie Mae.
The mortgage must have been sold to Fannie Mae or Freddie Mac on or before May 31, 2009.
The mortgage cannot have been refinanced under HARP previously unless it is a Fannie Mae loan that was refinanced under HARP from March-May, 2009.
The current loan-to-value (LTV) ratio must be greater than 80%.
The borrower must be current on the mortgage at the time of the refinance, with a good payment history in the past 12 months.
If Freddie Mac owns your loan, you may check your potential eligibility for HARP here.
If Fannie Mae owns your loan, you may check your potential eligibility for HARP here.
Recent Updates/HARP 2.0
Recent updates to HARP 2.0 went into effect in early 2012 and expanded the program's guidelines to reach Utah homeowners who owe more than 125% of their property's value. Fannie Mae and Freddie Mac have over 4 million loans that fit those criteria, and removing the roadblocks many of these homeowners have faced in the past will make it easier for millions of people to save money on their monthly mortgage payments, as well as refinancing into more stable loans.
If you're currently planning to purchase, refinance, want to learn more about mortgage rates, or HARP 2.0, simply fill out our Fast Response form or give us a call at 888-644-1999.  Our experienced mortgage professionals would love to chat with you about how First Option Mortgage can help.
Tags: HARP, HARP 2.0, Home Affordable Refinance Program, Home Loan, home mortgage, Mortgage, Real Estate, refi, refinance, Salt Lake City Utah