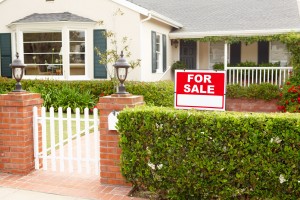 There's one question all homeowners will eventually ask themselves: Is now the right time to sell? With house values, home prices, mortgage rates, and buyer demand constantly fluctuating, it's hard to know whether it's better to sell now or wait for the possibility of a better deal.
We've crunched the numbers, researched the indexes, and perused all the surveys to bring you this forecast of whether or not it's the right time to sell your home.
Crunching the numbers
A recent survey of 1,700 homeowners found that 45 percent were planning on selling, but more than half didn't know when they would list. Only seven percent of those planning to sell said their home was already on the market, while 14 percent stated they would list their home in the next six months. Sixty-three percent of people planning to sell had no idea when they would actually list.
2016 was a good year for sellers, but will 2017 be just as good? It looks that way. Limited inventory of single-family homes will continue to drive prices up. According to recent data from the National Association of Realtors, half of recently sold properties were only on the market for 39 days.
Mortgage rates were low toward the end of 2016, but they're continuing to rise after the recent election results. This could spell a cool-down period of rising home prices.
The indexes
The National Association of Home Builders (NAHB) collected data from more than 225 metropolitan areas in its Housing Opportunity Index. Its findings show that national median house prices rose last year, from $231,000 in the third quarter of 2015 to $247,000 in the third quarter of 2016. Home prices are projected to keep on rising, while low mortgage rates will keep them accessible to more buyers.
The NAHB Housing Opportunity Index also states that home prices have risen year-over-year since 2012, which is great news for sellers. Home prices are now up 40 percent since bottoming out in 2011. A new Zillow Home Value Index forecasts that home values will increase into 2017, hitting three percent by next October.
To sum it all up
Younger, first-time buyers are also expected to help raise home prices into 2017, many of whom are looking to the suburbs for sales. Keep in mind that most of these younger buyers will be looking for fixer-uppers or single-family homes. Larger or luxury homes may sit on the market a little longer. But all in all, these statistics point toward higher asking prices and potential bidding wars into 2017, which is great news for sellers.
If you're planning on buying a new house with all that money you made from selling your old one, keep in mind that you may run into the exact opposite scenario: higher prices and more competition.
Whether you're buying or selling, First Option is always here to help. Get in touch with us anytime, or connect with us on Twitter and Facebook.
Tags: forecast, home prices, sell