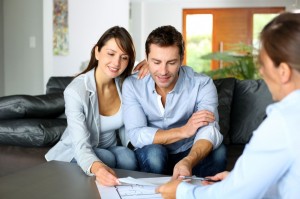 Now in its fifth year, HARP, the Home Affordable Refinance Program, continues to evolve to give more American homeowners the opportunity to refinance. We've written in the past about the
expected changes in HARP 3.0
, but the current program has details and stipulations not everyone knows. If you're thinking about refinancing, HARP may be the right choice. We've outlined the key details you need to know.
HARP Minimum Credit Score
Through First Option, homeowners can use HARP to refinance with a minimum credit score of just 580—substantially lower than the 620 score most banks and other investors require. HARP also allows more flexibility with the debt-to-income ratio: up to 50%. These changes have made HARP substantially more open to homeowners who faced credit troubles in the past.
Fannie- and Freddie-Backed Loans Allowed
When HARP first launched, it was accessible only to homeowners with Fannie Mae loans, but the current program allows refinancing on Freddie Mac loans as well. Since the majority of mortgages in the country are backed by either Fannie Mae or Freddie Mac, HARP is available to most homeowners. The main stipulation is that the loan settlement date must be on or before May 31, 2009. Mortgages obtained after this date are not eligible for refinancing through HARP.
Underwater and Insured Mortgages Qualify
If you owe substantially more than your home's appraisal, you can still refinance through HARP. At First Option, we can refinance loans for as much as 200% of your home's appraised value. If you currently owe $300,000 on your mortgage, but your home is valued at $150,000, you may still qualify through HARP! We also allow refinancing on loans with Private Mortgage Insurance attached—which many lenders do not.
No Cash-Out Refinance
Homeowners hoping to tap into equity should consider a cash-out refinance or look at other programs, such as a Home Equity Line of Credit (HELOC) or a second mortgage. HARP is reserved for homeowners who have a loan-to-value that is above 80 percent, for whom other refinancing options aren't available.
History of HARP
The Home Affordable Refinance Program first launched as part of the government's American Recovery and Reinvestment Act to open refinancing up to more homeowners—especially those facing foreclosure due to the recession. Initially few people were eligible for the program, so an adapted version, deemed HARP 2.0, went into effect to allow underwater mortgages, and refinancing through a new lender became easier. Since 2009, millions of Americans have saved thousands of dollars every year on their mortgages thanks to HARP, and we at First Option are proud to provide more homeowners access to refinancing with the program.
If you're interested in taking advantage of HARP, purchasing, refinancing, or learning more about mortgage rates this fall, simply fill out our Fast Response form. Our experienced mortgage professionals would love to sit down and discuss your needs. We look forward to hearing from you!
Tags: first option lending, first option mortgage, government assistance, Government programs, HARP, HARP 2.0, refinance, refinancing