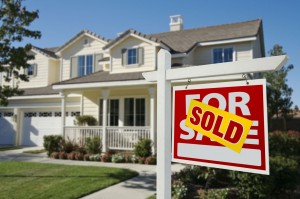 When you make the decision to buy a new home, you likely won't leave all of the searching to your real estate agent. You have access to the Multiple Service Listings (MLS) that your realtor uses, and you can search through homes on your own. It helps to scrutinize each listing that catches your attention before you take the time to view it with your agent. As a homebuyer, avoid these red flags in a real estate listing. If you're a home seller, think twice before doing any of the following or by not addressing these property issues prior to listing.
1. No Photos In Real Estate Description
A real estate listing without photos is the number one warning sign. Most everyone has access to a camera or has a realtor who can take pictures of their house. The main reason a home listing wouldn't include images is because there is something glaringly wrong with the property.
2. Location Images Outnumber Property Images
If the listing features more images of the area location or city than it does of the home, this is a red flag. What type of story might the listing agent be trying to tell? The surrounding area may be more attractive than the home, so the listing agent could be hoping to focus your attention elsewhere to entice you to view the home.
3. "A Fixer Upper"
As charming as they sound, fixer uppers can quickly become financial and mental burdens. Not all fixer uppers are alike. A home can have a strong structure but need minor replacements and additions. Or, your fixer upper could need gutting and remodeling work. Both are extra costs you have to be prepared to pay after making your purchase. You should also factor in the time involved for sourcing materials, hiring contractors, and general project management.
There is a chance you can negotiate a lower sale price because of the necessary fixes. Or, you can request the current owner address some of the fixes as part of the sale. In either case it is likely that you will have to immediately begin home improvement projects.
Calculate your mortgage now to help determine if you can afford a fixer upper.
4. Over-The-Top Language
A great real estate listing should be clear, descriptive, and include adjectives to help you imagine living there. Beware of superlatives, such as "the best house in the neighborhood." Fluff language is not needed either. If you are not looking for a particularly small home, you may want to question usage of "quaint," "cozy" and the like.
5. Poor Language
If you find one or more grammar errors in a listing, then it is a red flag that the seller, seller's agent or both do not care. If the seller does not care about the quality of the listing, chances are they do not maintain their home as they should.
6. "As Is" Or "Not Open To Inspection"
The "as is" phrase means exactly that: You purchase the property "as is" with no negotiation of who fixes what. You accept the home and land problems as your own. It could simply mean the windows and furnace need replacing. On the other hand, "as is" could mean the foundation needs repair. You won't know for sure until you have the home inspected.
If the listing states "not open to inspection," which you'll find with some foreclosure listings, this is a big red flag. With "as is" you can have an inspection completed and if necessary, you can back out of the agreement. But with no inspection allowed at all, it is strongly recommended that you continue in your search.
7. Short Sales
A short sale is a property in which the owner owes more to the mortgage company than the home is worth. If a short sale description says something like "upon third party approval" and doesn't state who is the third party, the listing should potentially be ignored. This could mean the current owner isn't aware of how much the property is listed for. And in general, the more parties involved, the longer and more difficult the purchase process becomes.
8. Low Asking Price
Price is the main driving factor for both homebuyers and sellers. If the home is immediately listed at a low asking price, you should beware of major repairs needed. This could also mean the seller is applying a strategy in hopes of creating a bidding war, in which case you need to evaluate whether or not you are willing to fight for the property.
If a home price starts out high and you see a history of price reductions, it likely means the home is having trouble selling. It does not necessarily mean there is something majorly wrong with the home. It could just be the area's market and competition combined with it not being a good fit for other buyers. Working with an extremely motivated seller is a "plus" for you as a homebuyer.
9. Neighborhood Listing and Sales
Many of the major listing sites, like Zillow, include an area map for each listing, which highlights other homes for sale and recent sales. Use this to gauge the realty activity in the area. If there's a higher than average number of homes for sale compared to other neighborhoods in your price range, people may be moving away from the neighborhood for a reason. Consult with your real estate agent to find out more about neighborhood trends, including the market's recovery outlook.
10. Homeowners Association
This tip is more for those wanting to live in a condo or specific community. Either may include a Homeowners Association (HOA). Research what is involved with the HOA. Do they have strict rules? Does the association allow you to have pets? If a real estate listing mentions an HOA and you want to view the property, be sure to get all the details, including an updated copy of the rules and fees.
If you're interested in buying a home or learning more about mortgage rates, fill out our Fast Response form. Our experienced mortgage professionals are here for you and your needs!
Tags: Buying a Home, first time home buyer, foreclosed homes, real estate agent, real estate listings, Real Estate Tips, Selling Tips, Selling Your Home, short sales