Buying or selling property can seem scary, but partnering with the right realtor alleviates a lot of stress and makes the process far more enjoyable. The best agents in the business embody many of the traits below.
Real talk
One of the most important things to look for in a realtor is their willingness to be honest and open with you. Whether you're buying or selling a home, you need someone who can tell it like it is. Even though your realtor is being paid a commission, they need to have your best interests front and center. Sometimes that means being willing to have difficult conversations about financial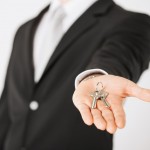 realities or changes in the market.
In-depth market knowledge
You want to deal with an agent who does their homework and knows the neighborhood inside and out. Your realtor should know everything there is to know about the school district, nearby parks, and comparable property values for each of their listings. Where are the good restaurants? How close are the emergency services? If your agent can't quickly rattle off answers to these questions, consider it a red flag.
A huge contact list
Great real estate agents know that they can't always go it alone. This means they generally have an intricate network of trusted vendors for just about everything related to home improvement. If you're facing a home-related problem, they should be your first resource. From inspectors to painters, your realtor should be able to help you find a contractor for just about anything you need.
Organization
Another critical thing to look for in a realtor is organizational skills. The best agents answer client emails at lightning speed and return calls the same day. Realtors who stay organized are in a much better position to capitalize on the tiniest fluctuations in the market. They provide advice for sellers looking to improve curb appeal and they're quick to point out ways buyers can improve their chances when submitting an offer.
Before you choose a realtor, do your homework and don't be afraid to ask for references. A confident real estate agent should be able to give you the names of their last 10 clients without batting an eye. At the end of the day, partnering with a great realtor is your first step toward a great experience, whether you're buying or selling.
For help finding realtors in your area, contact us online today, and be sure to follow us online at Facebook and Twitter!