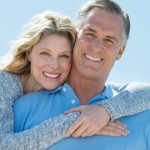 Owning a home
as you go into retirement can provide a strong sense of security and financial stability. However, there are some
common real estate mistakes retirees make
that you will want to be careful to avoid. These include the following:
Not downsizing. The sooner you downsize into a smaller property, the sooner you can start saving on everything from maintenance to utility expenses.
Not investing your savings. The money you save on maintenance, utilities, or proceeds from a property sale should be invested instead of spent. This will create long-term financial viability and give you the flexibility to travel in your golden years.
Not researching new areas before you move. Whether you are moving abroad, or moving closer to family, be sure you carefully research the real estate market in your new chosen home. You will want to have a thorough understanding of everything from the pertinent laws to the tax liabilities you'll be responsible for.
Maintaining too many properties. While it's understandable to have a winter/summer home, it may not be financially advantageous to do so. In fact, not having a second home can free up money that you can use for things such as travel.
Having a mortgage. Unless you have considerable savings and investments that will provide a steady and reliable stream of retirement income, do what you can to pay your mortgage off while you are still working. This is an invaluable tip that can help reduce your monthly expenses and make your home more affordable for the next 10, 20, or 30 years.
For more helpful information about the ways you can avoid the real estate mistakes retirees make, we invite you to contact First Option Mortgage today. We'll help you with all your real estate needs.
Image Source: iStock.com/tetmc
Tags: first option mortgage, owning a home, real estate mistakes