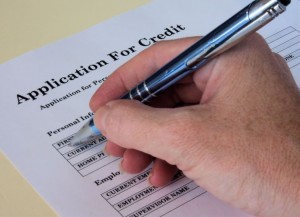 Home Equity Lines of Credit (HELOCs) are becoming quite popular among homeowners, especially those who suddenly need some extra cash. Despite the fact that they're relatively commonplace, many people don't entirely understand them, because they're different from most other loans. If you don't understand them, HELOCs can appear too good to be true. At First Option, we like to keep our clients educated on all aspects of borrowing. The best borrower is an informed borrower, so consider these questions you should ask before you get a HELOC.
1. What's the Introductory Rate and Period?
Some lenders offer an introductory rate as an incentive, and it can be very low, but it never lasts long. Once the period ends, the rate usually shoots up, so you need to know how long it lasts, and what the rate will be then. This should be the figure you consider when you're looking at a HELOC.
2. What's the Margin?
The margin is the amount of profit a lender makes on a HELOC, and it can be in excess of 5%. You'll see this expressed as "Prime + 5," or whatever the margin is. Find out how much the margin is, since this knowledge will help you locate a HELOC with the lowest interest among competitors.
3. What's the Minimum Draw and Balance Requirement?
Some homeowners may be tempted to open a line of credit, just so the funds are available if ever necessary. Unlike many credit cards, though, HELOCs require borrowers to draw some amount at closing, to ensure some profit is made off the interest. A certain amount of balance is expected for the same reasons, so find out how much you'll be required to take—and keep—out when you're deciding if a HELOC is right for you.
4. What Are the Closing Costs?
An attractive feature about HELOCs is that they have relatively low closing costs, usually under $1,000. They can vary between lenders, though, so scrutinize any Good Faith Estimate and make sure you know exactly what you'll be expected to pay upon closing.
5. What Are the Fees?
Most HELOCs have an annual fee, and many have cancellation fees for when you no longer need the line of credit. These vary, and with some lenders they can add up over time. You should factor any fees in to the overall cost of the loan. If you need money quickly, a HELOC might be right for you, but ask these questions before you make any decision.
If you're ready to make a move and are interested in purchasing, refinancing, or learning more about mortgage rates, simply fill out our Fast Response form. Our experienced mortgage professionals would love to sit down and discuss your needs. We look forward to hearing from you!
Tags: HELOC, Home Loan, home mortgage, mortgage lending, mortgage payment