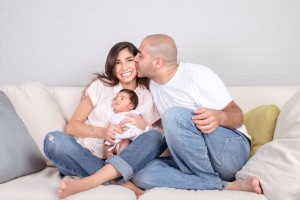 At First Option, we believe all homebuyers should secure a pre-approved mortgage before looking at homes. We have many reasons for believing this, and all of them are because, ultimately, our clients benefit from pre-approval.
We also realize, though, many people have mortgage questions about being pre-approved. We've assembled the most common of these and answered them here.
1. What is a pre-approved mortgage?
Let's start with the basics.
A pre-approved mortgage is like a promise from a lender that when you find a home you want to buy, you'll be able to borrow a pre-determined amount of money. You're not making a commitment to the lender, but the lender is making a commitment to potential sellers that you're financially capable of borrowing a mortgage. You can go through the pre-approval process, browse listings and even bid on a home, but if you eventually decide not to buy, you can, with no repercussions.
2. How do I get pre-approved?
Because it's official, pre-approving a mortgage requires the same information as applying for a mortgage. You'll have to supply your lender pay stubs, your previous two years of W-2 forms and federal tax returns, two months of statements for all of your bank accounts, and your credit report. It takes some effort to assemble all of these documents, but it's always better to do this sooner than later.
3. I've been pre-qualified: Is that enough?
Nope. Pre-qualification is just an estimate lenders provide based on general information you tell them. Legally, it doesn't hold any weight, which is especially important when you're ready to bid on a home. You'll receive a general idea of the size of a loan you can probably borrow, but other things like credit report errors can get in the way of that. Pre-approval gives you a solid figure and assurance that you're financially able to buy a home.
4. Does pre-approval guarantee a mortgage?
No. A pre-approved mortgage is not the same thing as a mortgage. If rates fluctuate and your own financial position changes before you bid on a home, you may not receive the same mortgage and term for which you were pre-approved. Locking in your mortgage rate is different from the pre-approval process. Still, pre-approval will demonstrate that you're a credible buyer, which will give you a competitive edge.
5. Do you need pre-approval to look for a home?
Short answer: Yes.
Long answer: Yes, yes, yes.
Here's why: Unless you're an investor who plans to buy a home in cash, you actually don't have any financial means to buy a home without being pre-approved. It's like walking into a grocery store without knowing how much you have in your bank account. If you have $10, the most you can buy is a meal for yourself. If you have $20,000 saved up, you can cater a whole neighborhood block party. Pre-approved mortgages reveal just how much you can spend on a home, which affects the kind of homes you can (and should) consider purchasing. You have to know your price range before you make any purchase, especially a purchase as large as a home.
6. Do you need a pre-approved mortgage to buy a home?
In a word, yes. Home sellers are unlikely to accept an offer for their home unless you've been pre-approved—meaning: You'll have to do it eventually. Delaying the pre-approval process is like avoiding the dentist out of fear she'll discover a cavity. The reality is, you do or don't have a cavity, regardless of whether or not you visit the dentist, and you have to go at some point, ideally before your tooth has fallen out. If you secure a pre-approved mortgage, you can look for homes more confidently, knowing that if you make a good offer within your pre-approved budget, there's a better chance the seller will accept.
7. What if I don't qualify for a pre-approved mortgage?
Don't give up! This is the time to learn why you didn't qualify. There are millions of errors on credit reports, and millions of line items that aren't errors but things you can still fix to improve your credit score. It's better to know about these things at the outset, so you can correct them before you officially bid on a home.
8. Can I skip pre-approval if I'm in a hurry to buy?
That's actually going to be counterproductive. Pre-approval speeds the home-buying process up, because it often saves your underwriter time when you're officially applying for the mortgage. If the underwriter finds discrepancies in your financial records, it can halt the whole process, giving another bidder a chance to snatch the home out from under you. If you're pre-approved, those snafus can be resolved earlier, smoothing out the process later.
Our team would love to help you buy a home. The process doesn't have to be daunting. We will walk you through each step along the way. Contact us today about securing a pre-approved mortgage!
Tags: first option mortgage, pre approval process, preapproval