After the Great Recession, the Federal Reserve set its benchmark interest rate close to zero to boost the economy. Since then, financial recovery and job growth have led officials to approve an interest rate increase. Interest rates control many factors, and a change in rate can create a domino effect to your home loan eligibility.
An increase in interest rate leads to:
Increased monthly mortgage payment
Increased debt-to-income ratio
Potential reduction in the loan amount you originally qualified for, or even disqualification from receiving a loan
The factors that determine your interest rate are many: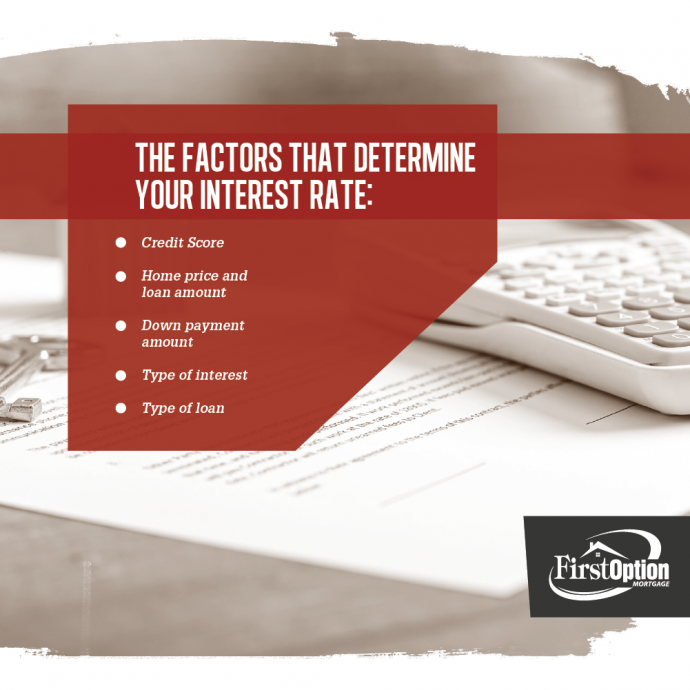 If you plan to stay in your home for less than five years, an adjustable-rate mortgage is a safe option. A lower initial interest rate means your monthly payments will stay low. If you plan to stay in your home for more than five years, a fixed-rate mortgage could be the best loan type. It locks in a rate for the full length of the loan so future rate increases won't affect payment amounts.
Get ahead of the increase
To prepare for a rate increase, our strongest recommendation is that you save! A larger down payment will help lower your interest rate and could drastically change your monthly payment. Loans to borrowers making higher down payments (10-20% of purchase price) are viewed as less risky, and receive lower rates. You can cut out unnecessary expenses, like buying lunch every day, and put those savings towards a down payment. A 20% down payment eliminates the need for mortgage insurance.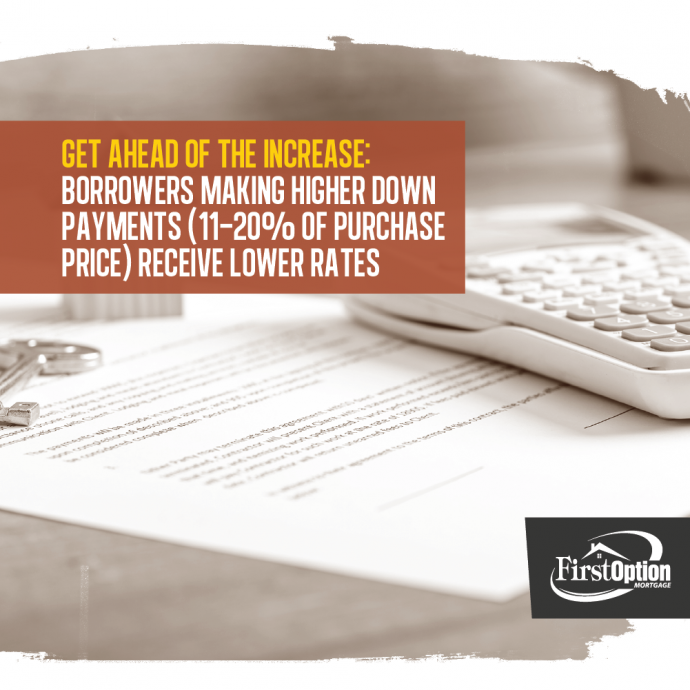 Improve your credit score
Your credit score has a big impact on your interest rate. On a conventional mortgage loan, the difference between the rate offered to a borrower with a credit score of 600 versus 750 can be as much as a percentage point. To improve your credit score:
Pay bills on time
Pay down credit cards
Open new credit cards only as needed
Use 30% or less of your available credit
Don't close accounts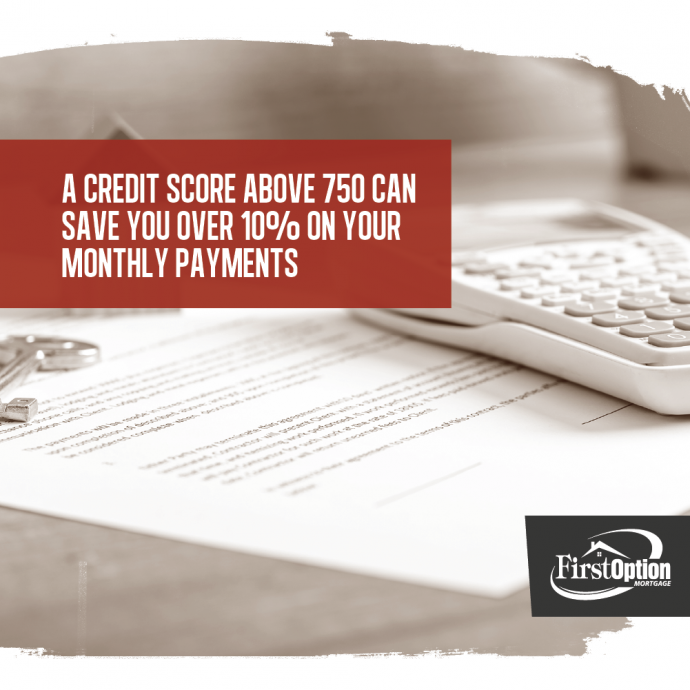 Prioritize what you want versus what you need in a home
Certain features and amenities of a home are associated with higher costs. Some luxuries might not make sense financially.
At First Option, a licensed loan officer will be able to pre-approve your home loan and identify the best loan program and type for you. Getting pre-approved by a First Option Mortgage loan officer ensures you know exactly where you stand financially when buying a home.
Get the full interest rates infographic here: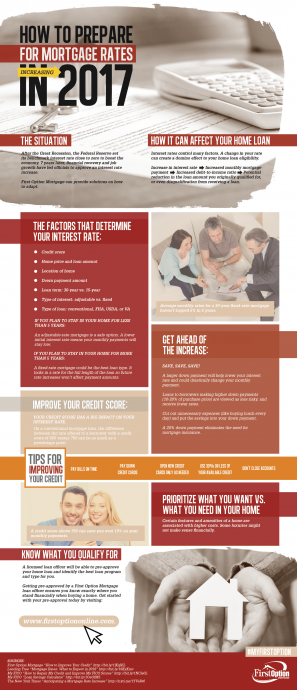 Tags: 2017 rates, mortgage education, rates increase