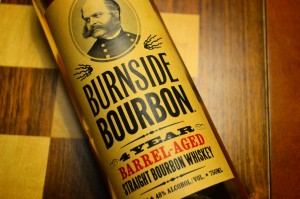 Much like the micro beer explosion of the 80's and 90's, Oregon and the Portland area have recently witnessed a boom in hand crafted liquors and spirits. In fact, something truly unique is occurring in Portland; distillers call it "a craft distillation revolution." A handful of innovative small distilleries are making handcrafted, locally distilled spirits available for the first time since prohibition.
Where
The birthplace of this movement lies in a small neighborhood of warehouses and vacant industrial buildings in SE Portland, known as the Lower East-side Industrial District, or Brooklyn neighborhood, where independent distilleries began sprouting up about two years ago. They make everything from vodkas and gins, rums and whiskeys, to more specialized spirits such as absinthe, aquavit, and flavored liqueurs.
The Players
The five distilleries in Portland at the forefront of the movement are Eastside Distilling, House Spirits, New Deal Distillery, Stone Barn Brandyworks and Vinn Distillery. Eastside Distilling makes one of the finest bourbons this side of the Mississippi, a personal favorite, aptly named Burnside Bourbon. They are also famous for their Portland Potato Vodka, a premium vodka four-times distilled. For small batch liquor with an Asian twist, try Vinn Distillery and their rice based spirits. For something more traditional, try any of the gins or brandies from New Deal, Stone Barn, or House Spirits.
Increasingly Popular
Portlanders are blessed with these pioneering distillers that are putting the city and state into the national spotlight, just as Oregon winemakers did for the Willamette Valley wine region in the late 70's, and the breweries of the 80's put Portland at the pinnacle of the craft brewing movement. No longer must we turn to the handful of multi-national giants that formerly dominated the liquor industry for premium spirits. We now have truly local, handcrafted, small-batch alternatives. Visit Portland's Distillery Row, take a tasting tour of the distilleries and experience the amazing variety and distinctive quality that only locally distilled spirits can offer. Just be sure to arrange a ride with the local pedi-cab provider, also offering custom distillery tours.
To get more information about housing in the Portland Oregon market, simply fill out our Fast Response form or give us a call in our local branch office in Lake Oswego at (503) 840-6400. Our experienced mortgage professionals would love to sit down and discuss your needs. We look forward to hearing from you!
Tags: oregon, Portland, Portland Activities, portland lifestyle, Portland Oregon Mortgage, Portland Recreation