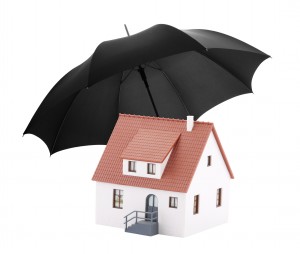 Private mortgage insurance is a line item on many homeowners' monthly mortgage statements, and it's particularly common for first-time homebuyers that have little in the way of a down payment. If your down payment is less than 20% of the appraised value of the home, your lender will often require you purchase mortgage insurance for the home. This is not homeowners insurance, but rather an insurance policy you are purchasing that protects the bank in the event you default on your home loan. As the borrower, you must pay the premium, but it's the bank that gets the benefit.
What is the Cost?
You will be required to pay an upfront mortgage insurance premium at the time of closing. In addition, you will be required to pay annual MIP, which is calculated once a year and then charged in 12 monthly installments on your mortgage statement.  Your PMI fee will vary depending on the size of the down payment you make and the size of the loan. It can range from 0.3% to 1.5% of the original loan amount each year. While it is tax deductible, it is a monthly line item that does not go toward the principle or interest on your home, and the tax deduction may expire in 2014.
How to Drop Your Mortgage Insurance
Lenders are required to terminate your mortgage insurance once the loan to equity value reaches 78%, however if you purchase with an FHA loan you could potentially be required to pay mortgage insurance for the entire life of the home loan.
If you are interested in dropping your monthly mortgage insurance before you have the equity built up, there are some new loan programs available to borrowers that can help you achieve this. These programs include a premium-pricing program, a lender paid credit program, or you have the ability to finance the cost into your loan.
Even if your mortgage is currently at a competitively low rate, now may be a great time to refinance. By refinancing on a low interest, no monthly PMI mortgage, you can reinvest more of your monthly payment toward paying down the principle and interest on your mortgage—and build equity in your home more quickly.
If you're interested in finding out more about First Option Mortgage's no PMI financing options, or learning more about mortgage rates this fall, simply fill out our Fast Response form. Our experienced mortgage professionals would love to sit down and discuss your needs. We look forward to hearing from you!
Tags: first option lending, first option mortgage, home mortgage, mortgage education, mortgage insurance