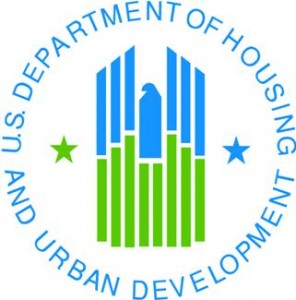 You may have seen signs for
HUD homes for sale
around Columbus or your Ohio neighborhood and wondered to yourself, what exactly is a HUD home and what makes the purchase of one different from any other type of home for sale?
Simply put, a HUD home is a home that was insured by the Federal Housing Administration (FHA) that has been foreclosed upon. If the lender files a claim for the balance due on the mortgage, the FHA will pay the lending company claim and then transfers the ownership of the home to the U.S. Department of Housing and Urban Development (HUD), who will list the property for sale.
How to Purchase a HUD Home
HUD homes are sold using a bidding process and must be purchased with the help of a licensed broker/agent. There will be an offer period, during which sealed bids are accepted from the various buyer's agents. Once the open bidding period has ended, HUD will generally accept the highest bidders offer.
This means that a home can come at great value, but also means that if you are in a competitive housing market, the offer you come in with can make or break your likelihood of being the winning bidder. Your agent's understanding of the Ohio real estate market and specifically the city the home is located in will be key in securing a HUD home.
What Type of Mortgages Are Available
You do not finance your home through HUD, but rather need to secure a mortgage through a local Ohio mortgage lender or another lender of your choosing. These homes are typically not offered as an investment property, but can be purchased as an owner occupied home.
Depending on what you have available for your down payment and your current credit rating, an Ohio FHA loan, conventional home loan, or adjustable rate mortgage are just some of the available mortgages you can choose from
What to Look Out For
HUD homes are sold as is so it is important to understand what you're getting yourself into before you make an offer. Have the HUD home you're interested in purchasing inspected by a professional before you make your offer.  Not only will getting an inspection help you to make an informed buying decision, but can be used to help you determine your bidding price if you find that repairs are required.
If you are interested in finding out more about obtaining an Ohio Mortgage with First Option Lending, or just want more information about the loans we offer, simply fill out our Fast Response form or give us a call in our local branch office located in Dublin at (614) 602-6020. Our experienced mortgage professionals would love to sit down and discuss your needs. We look forward to serving you!
Tags: Columbus Mortgage, HUD Home, Ohio FHA Loan, Ohio Morrgage Rates, Ohio Mortgage, Ohio Mortgage Lenders