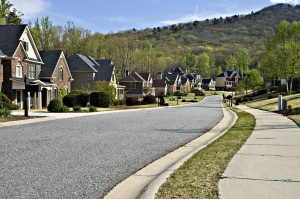 Are you considering purchasing in a suburb outside a bustling metropolis? Perhaps you're even considering living a little further outside the city for some peace and quiet? If so, a USDA home loan may be the perfect loan program for you!
Many people have not heard of this government-sponsored loan program, but with attractive mortgage terms for those who qualify, this is an excellent option for purchasing your first home.
What Are USDA Home Loans?
USDA home loans were introduced in 1991 to boost homeownership in rural areas. They are insured by the U.S. Department of Agriculture and are available for low or very low-income earners.  While USDA loans were intended to strengthen rural communities with populations of less than 20,000, the program was recently extended in the Farm Bill to expand the definition of the population threshold to 35,000. Congress approved the use the population estimates from the 1990 data to determine which areas qualify.
This means that some of the fastest growing suburbs in the U.S. still qualify as "rural" under this loosely used term and potential buyers have access to zero-down financing under this low interest loan.
Do You Qualify?
To qualify for a USDA home loan, you must meet the following criteria:
You must meet some general credit requirements that include a minimum credit score and the ability to make the monthly payment on the prospective home.
You cannot exceed the income level established for your county by the USDA as "low income"
You cannot presently own a home that is suitable for your housing needs. Exceptions to this rule include upgrading to a single-family home from a manufactured home, if your household size has increased and your home is no longer adequate or if it is uninhabitable. Also, if you are outside of reasonable commuting distance from your place of employment, you can qualify for this loan even if you already own.
The location is approved as rural-based on the USDA's updated standards.
To find out whether you qualify for one of these loans or to get more information about other available First Option home loans, simply fill out our Fast Response form or give us a call at 888-644-1999.  Our experienced mortgage professionals would love to sit down and discuss your needs. We look forward to hearing from you!
Tags: Atlanta Mortgages, Columbus Mortgage, Denver Mortgage, first option lending, first option mortgage, first time home buyer, government assistance, Government programs, Home Loan, home mortgage, Indianapolis Home Loan, Portland Mortgage, USDA Home Loan, USDA Mortgage