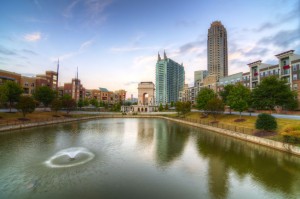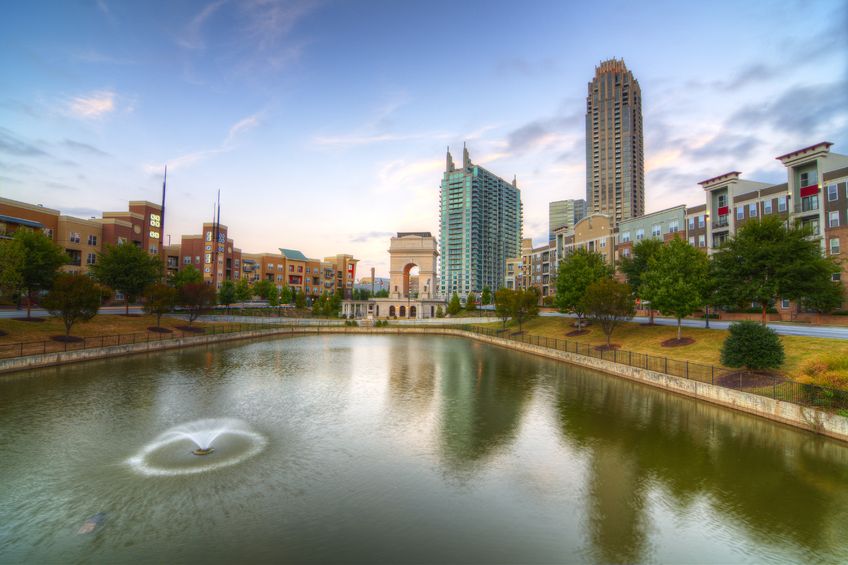 The housing market in Atlanta is strong—and it's been growing stronger for months. Atlanta home prices in April increased 2%, one of only five American cities to see such a gain. The numbers were even higher in May. Every other real estate factor has demonstrated similar growth, making Atlanta a kind of poster child for the housing market recovery. The rest of the nation is watching how home builders, realtors, and first time homebuyers in Georgia's capital will behave in the coming months. As Atlanta's housing market continues to flourish, the question most people are asking is: What's next for the ninth largest metropolitan area in America?
Big Gains in New Construction
For a city that essentially defined suburban sprawl, Atlanta has produced fewer and fewer new homes in recent years. Part of this is due to Atlanta's WalkUP regions, where housing and businesses are close enough together to foster walkable neighborhoods. Many new homebuyers, millennials especially, want to live in a place where they don't have to drive two hours every day. Another factor is the economy.
When the recession hit, new construction essentially stopped. Inventory was already high—and it became higher when foreclosed and short-sell properties entered the market. With few new homes built in recent years, paired with a stronger Atlanta economy, demand has outpaced supply, which is good news for builders. City analysts predict new construction will increase anywhere from 9-30% by the end of 2014, a prediction that has provided a huge boost to builder confidence. More Atlanta residents are wanting new properties—and not just first time homebuyers, who have traditionally dominated the market.
New Housing Trends among Retirees
For decades, as a general rule first time homebuyers purchased new houses, and homebuyers of retirement age bought into communities with other aging homeowners. That's changing in Atlanta. As millennials are waiting longer to buy their first home, first time homebuyers only constitute 20% of the Atlanta housing market. More and more Atlanta home purchases are coming from people moving to the area—including older residents looking to live closer to children and grandchildren. Rather than purchase homes in retirement communities, more than half of homebuyers over 55 are buying houses outside of age-restricted areas, including new properties. It's likely this growing demographic is looking to live closer to family, but not so close that they're under the same roof.
Homes Sales and Values
With more buyers moving to the Atlanta metro area and entering the market, home prices and sales have both increased significantly: month-over-month and, more significantly, year-over-year. According to the latest Real Estate Index, existing home sales increased 4.9% in May, new home sales increased 19%, and pending sales jumped 6.1%, the largest increase since April 2010. Similarly home prices were up 6% for the month and 13% when compared to May 2013. Even as supply increases to meet demand, gains in home values are continuing, which is good news for Atlanta homeowners and anyone looking to enter the market.
If you would like to learn more about mortgage rates in Atlanta, simply fill out our Fast Response form or call our local branch at (770) 226-5800. Our experienced mortgage professionals would love to sit down and discuss your needs. We look forward to hearing from you!
Tags: 2014 Housing Trends, Atlanta Mortgages, best time to buy a home, first time home buyer, Georgia Mortgage, housing market statistics, Real Estate