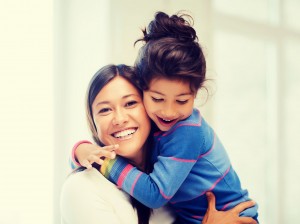 A few weeks ago, mortgage applications were on the rise. Reuters reported a 7.9% increase in purchase and refinancing applications in the second week of September, revealing more activity among homebuyers and homeowners in the process of securing a new mortgage. The latest figures, though, reveal the average age of mortgages has hit a record high. Despite the earlier spike, it appears that, on the whole, fewer Americans are obtaining new loans. The reasons for this vary, but the numbers themselves may affect new homebuyers—and all homeowners who want to refinance their mortgage.
Why Mortgages Are Getting Older
MarketWatch recently reported this increase in the average age of U.S. home loans: 54+ months old in August. This means, on average, U.S. homeowners haven't paid off their mortgage through a home sale or refinancing (or foreclosing) in at least 4.5 years, significantly longer than the previous high of 50 months over the same period last year. Fewer homeowners are relocating or refinancing. They're staying in their current home, with their current loan, which can be explained by a number of market factors.
First, a lot of homeowners refinanced their mortgage in 2013, when interest rates hit record lows. Those borrowers have no incentive to exchange their current loan, since they locked in such a low mortgage rate. With low monthly payments, unless they decide to buy a new home, they're content with the mortgages they have—and so contribute to the overall increase to the average age of a U.S. mortgage.
Other homeowners, however, have been unable to pay off their mortgage with a home sale because their mortgages remain underwater. MarketWatch also noted that about 10% of U.S. homeowners continue to owe more than their homes are worth. This trend of negative equity, a repercussion of the recession, has prevented a sizable portion of homeowners from moving and selling at a loss.
Obviously, given the statistics in the month of September, many Americans are applying for new mortgages, but the national trend has slowed as many mortgages age.
Two Implications for Homebuyers
Of course, every piece of advice will vary radically, depending on any local real estate market, but these general trends have some general implications.
With many folks continuing to struggle with underwater mortgages, inventory remains tight in certain cities and neighborhoods. Depending on where you're moving, you may have an easier time obtaining a mortgage than finding a home to buy. When you're browsing listings, you need to be prepared to act fast. Have a clear idea of what you want in a home, so you can make an offer as soon as you find it. Securing a pre-approved mortgage will also help expedite the process.
Like with any trend, it's possible that older mortgages become more common than just a record-breaking aberration. The recession prevented a lot of homeowners from buying new, larger homes. People learned to be content with their current house, since they had no other choice. Even though the economy and housing markets have improved, many of those people remain content. If you're a first-time homebuyer, you can still think of certain properties as potential "starter homes," but you should also be prepared to live in them for awhile. Try to look for properties in which you think you'd be content for 5, 10, or even 15 years.
Advice for Homeowners Feeling "Stuck"
It's clear underwater mortgages continue to burden many people, even after the economic recovery. 10% is a substantial portion of American households, and we at First Option are experienced at helping homeowners who struggle with negative equity. We've given thousands of people the opportunity to refinance with HARP and other programs aimed at assisting Americans with significant debt. Talk with one of our experienced mortgage professionals to see if you're eligible to secure a lower rate (and monthly payment) through this program.
If you're ineligible or unable to secure the closing costs associated with refinancing, hope is always on the horizon in the form equity. As long as you're making your monthly payments, you'll remain in good credit standing, and you'll be moving away from negative equity, slowly but surely.
Tags: first option mortgage, HARP, homebuyer, homeowner, mortgage rates