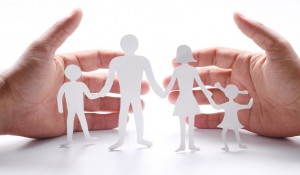 Ability To Repay Rule
Recently, the
Consumer Financial Protection Bureau
issued one of their most important rules to date, dubbed 
the Ability-to-Repay rule
. It's designed to assure the reliability of home mortgages for all Americans– ensuring that lenders provide mortgage options that borrowers can actually pay back. Higher standards will now be in place to protect both homebuyers and lenders.
How We Got Here
In the lead-up to the financial crisis, banks and financial institutions were less strict about lending money. Lenders supplied loans knowing they could make money on a loan even if the consumer never paid back the loan, either by banking on rising housing prices or by off-loading the mortgage into the secondary market. This often encouraged  borrowing by many consumers who may have  had no intention of fully repaying loans, dramatically increasing mortgage delinquencies, foreclosures, and loss of property value. This all helped to cause the worst financial crisis since the Great Depression. Jim Zarroli of Minnesota Public Radio points out that recently 'some of the biggest banks in the country have agreed to pay more than $18 billion to settle allegations of wrongdoing in their mortgage lending.'
Lenders Should Not Set Up Consumers to fail
The 2010 Dodd-Frank Wall Street Reform and Consumer Protection Act created broad-based changes to how creditors make loans including new ability-to-repay standards, which the CFPB is charged with implementing. Among the features of the Ability-to-Repay rule:
Potential borrowers have to supply financial information, and lenders must verify it- makes perfect sense.
To qualify for a particular loan, a consumer has to have sufficient assets or income to pay back the loan – which may seem obvious.
Lenders will have to determine the consumer's ability to repay both the principal and the interest over the long-term − not just during an introductory period when the rates are typically lower.
What That Means To Homebuyers In Minneapolis, Minnesota
While these new federal standards are a relief for many consumers nationwide, The Great State of Minnesota enacted similar standards back in 2007, leading the nation with one of the toughest Anti Predatory Lending Laws in the country. This means things won't change significantly for homebuyers seeking loans since 2007. Many local experts agree that this will, however, provide a wider range of borrowing options as banks look to develop and streamline processes to secure quality loans.
If you are interested in talking with one of our mortgage specialists about qualifying for a responsible mortgage, simply fill out our Fast Response form or give us a call in our local branch office in Edina at (952) 278-9900. Our experienced mortgage professionals would love discuss your needs!
Tags: anti predatory, consumer protection, Home Loan, Minneapolis Refinance, Minnesota Mortgage, Mortgage, protection, refinance