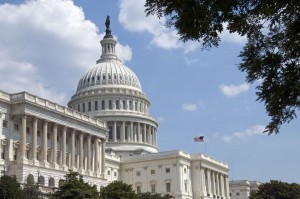 You may have heard about the recent changes to FHA loans. It's true. In an effort to protect capital reserves and encourage the growth of private sector investment in the housing market, the
US Department of Housing and Urban Development
announced on January 27
th
new changes to
Federal Housing Administration
lending guidelines for single family mortgages. Here is a quick overview of the changes:
FHA will increase its annual mortgage insurance premium (MIP) by 0.10 percent for loans under $625,500.
MIP will increase by 0.35 percent for loans above $625,500.
Upfront premiums (UFMIP) will also increase by 0.75 percent.
These guidelines will go in to effect immediately and be a condition of all new FHA loans.  A letter to all affected FHA homeowners will be sent by the Dept. of Housing and Urban Development with details. The Temporary Payroll Tax Cut Continuation Act of 2011 requires FHA to increase the annual MIP it collects by 0.10 percent. This change is effective for case numbers assigned on or after April 1, 2012. FHA has also deemed it necessary to add an additional 0.25 percent to mortgages exceeding $625,500. This change is effective for case numbers assigned on or after June 1, 2012.
What This Means To Most Of Us
FHA estimates that the changes to the upfront premium will cost new borrowers an average of approximately $5 more per month. These slight increases are affordable for nearly all homebuyers who will qualify for a new mortgage loans. Borrowers already in an FHA-insured home loan, Home Equity Conversion Mortgage (HECM), and special loan programs detailed in FHA's forthcoming Mortgagee Letter will not be impacted by the increases announced today.
Taken together, these premium changes will enable FHA to increase revenues at a time that is crucial to the sustained longevity of its Mutual Mortgage Insurance (MMI) Fund. Based on current volume projections through the fiscal year of 2013, Carol Galante, FHA Commissioner, estimates this will generate nearly one billion dollars toward the fund.
To speak with one of our experienced mortgage lenders about current FHA mortgage rates, simply fill out our Fast Response form or give us a call at 888-644-1999. Our experienced mortgage professionals would love to discuss your needs. We can't wait to hear from you!
Tags: 2013 home prices, Federal guidelines, FHA, FHA Home Loan, first time home buyer