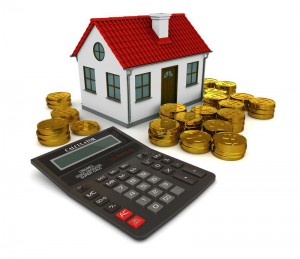 Mortgage cycling, on first glance, seems like an oxymoron: borrowing on your home's equity to pay off your home's mortgage faster. It seems like a debt-fighting-debt strategy, but for some homeowners it can be an effective strategy to pay off their mortgage principal faster—if done correctly. To educate you a little better, we've provided an overview of what mortgage cycling is, how it works, and what the risks are.
What Is Mortgage Cycling?
Mortgage cycling involves taking out a home equity line of credit (HELOC) and using it to make large lump sum payments on your mortgage, about twice a year or so. In the months between, you pay off the amount borrowed on the line of credit and continue making regular mortgage payments. This tactic allows you to cut into mortgage principal much faster, which reduces your immediate and long-term mortgage interest charges. As long as you commit to using your HELOC funds exclusively toward your mortgage, mortgage cycling can shave years off the life of your loan, allowing you to get out from under the debt sooner.
What Are the Advantages?
Paying off your principal sooner is the most obvious immediate benefit of mortgage cycling. You choose how much of the HELOC you want to use toward your loan, so the added debt should never become unmanageable. Additionally, because a HELOC is a debt secured to your home, the interest on it is tax-deductible. This means you can write off not just the interest on your mortgage, but also the interest on these additional mortgage payments.
What Are the Risks?
Any additional debt is inherently an additional risk. Because a HELOC borrows against your home, if something happens and finances suddenly become tight, you could risk losing your home if you're unable to make the additional line of credit payments. You also need to make sure your mortgage lender allows you to make additional lump sum payments, without incurring mortgage prepayment penalties. Lastly, you should calculate the potential savings of paying off your principal faster through mortgage cycling. If you can cut down the life of a loan by a significant amount of time, the strategy can save you thousands; if not, or if you don't follow a regular pattern of additional payments, the fees associated with setting up a HELOC can cost you more, when all is said and done.
If you're interested in a line of credit, purchasing, refinancing, or learning more about mortgage rates, simply fill out our Fast Response form. Our experienced mortgage professionals would love to sit down and discuss your needs. We look forward to hearing from you!
Tags: home mortgage, homeowner tax credits, mortgage education, mortgage payment, refinance, refinancing