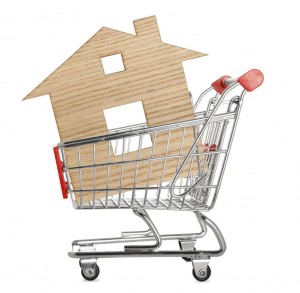 A lot depends on obtaining the right mortgage.  Where you shop for a mortgage can determine the interest rate, maximum loan size, and lending fees, but how you shop can hugely affect these details as well. One mistake can throw a wrench in the whole system, so you need to know how to shop wisely. Before you begin the mortgage hunting process, and long before you actually apply for a loan, be sure to avoid these major snafus.
1. Failing to Check Your Credit Score
Some people think that because their lender will check it and determine whether or not they're eligible for a loan, there's no reason to know beforehand. What they don't realize, though, is that they can dispute incorrect details on their report and make other adjustments to improve the overall score. You have more control over your credit score than you might think, which is why it's essential to know your credit score before your lender checks it.
2. Applying for New Credit
Once you've optimized it, you want your credit report to be as stable as possible when you apply for a mortgage. Simultaneously applying for a new credit card or line of credit will count as a hard inquiry, which will affect your score for about a year. If you know you're going to apply for a mortgage in the near future, make due with what credit cards you have and wait until the whole process is over before you apply for others.
3. Taking out a Loan Beyond Your Means
The mortgage shopping process is intended to find the right mortgage for you and your financial means, and lenders work to do exactly that. Sometimes, though, you'll be approved for a loan you can afford, but just barely. If your mortgage is too big, in the event of a medical emergency or other unexpected cost, you can easily be stretched beyond your means. Make sure you choose a mortgage that you can feasibly afford.
4. Signing Documents You Don't Understand
At First Option Mortgage, we work hard to educate our clients in all aspects of the mortgage process. It remains important, though, for you to ask any and all questions you have. Make sure you clearly know what kind of loan you're getting, how much your interest rate will be—now and over time—and what other fees, like mortgage insurance, will be expected of you. If any part of the process seems unclear, ask for clarification before you sign anything.
If you're interested in purchasing, refinancing, or learning more about mortgage rates, simply fill out our Fast Response form. Our experienced mortgage professionals would love to sit down and discuss your needs. We look forward to hearing from you!
Tags: first option mortgage, first time home buyer, Home Loan, home mortgage, interest rates 2013, mortgage broker, mortgage education, mortgage interest rates, mortgage payment