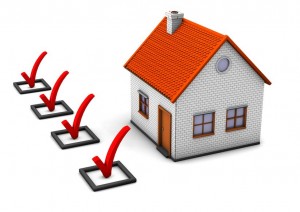 Your home is likely one of the biggest investments and the most valuable asset you own. It probably also consumes the most from your monthly budget and is a long-term commitment, so making a smart and informed decision when you decide to refinance is critical.
Here are four steps to securing the right mortgage refinance for you:
Determine Your Goals:
What are you hoping to accomplish by refinancing? Do you want to lower your monthly payments, get cash out of your home, shorten your loan term, or switch from a adjustable-rate to fixed-rate mortgage?
Which goal your hoping to achieve makes a huge difference on what loan types will be available to you, what interest rate you will be offered, and what documentation you will need to provide.
Some things to consider when determining which loan type will be best for your refinance include what kind of equity is built up in your home, how long you intend to stay there for and of course, most importantly, what can you afford.
Getting Your Paperwork Together:
Mortgage loan programs have varying degrees of paperwork requirements. For example, if you are planning to do one of the many government refinance programs that have been created to help struggling homeowners lower their mortgage interest rate and monthly payment, minimal paperwork is required. However if you are looking to do a cash out refinance, you can almost guarantee that you will need to provide an appraisal on your home along with more substantial proof of income and higher credit requirements.
With most any loan program you will, at minimum, have to show some type of proof of income, term of employment and meet a minimum credit score. There are exceptions to this. For example, if you are applying for an FHA Streamline, no income verification is required and with a VA refinance, you may not even need to verify your credit score.
Find a Lender
Look for a lender that offers the program that you are interested in, but be sure to discuss all of your options with them. If you working with a quality loan officer, they should look at all your options and help guide you into the loan program that is best suited for you.
Be open to shopping around. Not all loan officers or lending companies are created equal and not all interest rates will be the same so check out your options before you commit to a lender.
Don't Forget About Closing Costs
When you refinance you home, your paying off one home loan and committing to a new home loan. The same type of closing costs you had to pay on your original loan will be assessed on your new loan, so you will need to know how much money to bring to the closing table.
From time-to-time you may hear a lender talk about a no closing cost loan. This is not really accurate. There are always closing costs associated with refinancing your loan, but often times, the closing costs can be rolled into the loan. This will typically be offset with a higher interest rate or points added to the loan
Whether you are looking for to refinance, purchase or want information about rates, First Option Mortgage is here to help. To learn more, simply fill out our 
Fast Response form
 or give us a call give us a call at 888-644-1999. Our experienced mortgage professionals would love to discuss your needs. We look forward to hearing from you.
Tags: FHA Loan, first option lending, first option mortgage, Government programs, HARP, HARP 2.0, home mortgage, refinance, refinancing