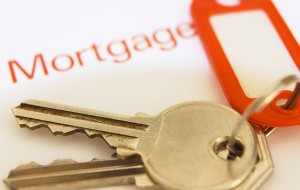 According to a
report released by TransUnion
, the national mortgage delinquency rate fell nearly 26% in the second quarter compared to the same period last year. In fact, every state and the District of Columbia demonstrated a lower delinquency rate. This suggests continued signs of strength in the housing sector and added optimism as the delinquency rate fell to 4.09%, a rate not seen since 2008. Phoenix and San Francisco topped the list with the steepest declines in delinquencies at 47.7% and 43.7% respectively.
The improvement in housing prices and tight inventory have helped to bolster homeowners' equity. As a result, fewer homeowners are burdened by their mortgages, allowing them to sell or refinance and finally catch up with their payments.
While all of this is good, there are still 3.1 million homes in delinquency and another 1.5 million homes in foreclosure. And although TransUnion expects declines in delinquencies to continue, the housing market is not entirely out of the woods yet with older "vintage" mortgages expected to default and work themselves through the system, leaving the delinquency rate elevated for the months ahead.
Despite the recent increases in mortgage rates, there are still millions of Americans in mortgages whose rate exceeds today's. The President himself acknowledged in a recent Zillow interview that he could benefit from refinancing.  He also discussed expanding HARP to homeowners whose mortgages are not held by Fannie Mae or Freddie Mac to allow even more underwater homeowners the opportunity to refinance.
According to Zillow, more than one in four American homeowners are still underwater on their mortgages, with metro areas such as Las Vegas, Orlando, and Detroit experiencing negative equity rates of 40% or higher. If you are one these mortgage holders and have yet to consider a HARP or FHA streamline refinance, there is no time like the present.
To learn more about HARP, FHA Streamline, or VA streamline refinancing, give First Option Mortgage a call today. Our experienced mortgage professionals would love to sit down and discuss your needs. Simply fill out our Fast Response form or give us a call at 855-300-4339. We would love to hear your story!
Tags: 2013 home prices, 2013 Housing Trends, first option lending, first option mortgage, HARP, HARP 2.0, home mortgage, housing market statistics, Mortgage, mortgage interest rates, Phoenix Mortgage, refinance, refinancing