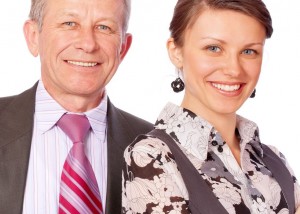 Decades ago when you applied for a home loan, you simply visited your local bank – the same place you keep your checking and savings accounts. Today, you have access to a much wider range of options. You can apply for a loan with mortgage brokers, credit unions, state and regional housing agencies, private home financing companies or even the current owner.
So, what's the difference between each of these parties?
Mortgage Lender

The mortgage banker is the lender; the entity actually making the loan. Even if you use a broker as the middleman, it's the lender who makes the ultimate credit decision. It can often be less expensive, and perhaps faster, if you go directly to the source of the loan.
A mortgage banker will offer a portfolio of loan options from the lender they work for. These are usually pre-set and limited to a certain number of options. Therefore, it is often a good idea to speak with several lenders to do comparative shopping. You can easily search the web for a lender in your area or start at the US Gov. site here.
Mortgage Broker
A mortgage broker serves as a matchmaker between the homebuyer and the lender and depends on a pool of lenders to find the right match.They can match a borrower with a specific lender that offers the right type of program for their needs. For example, a first-time homebuyer may be best suited for an FHA loan whereas a veteran could benefit more from a VA loan. Brokers may also have access to the products of hundreds of lenders, not just one lender's programs. The broker takes the same actions as the lender (checks your credit and work history, arranges for title search and contracts the appraiser, etc.). Once all of the documentation is gathered, the broker selects a mortgage lender that will likely accept your application based on your financial and personal criteria.
How to Verify Reputation
As with any money-lending institution, all mortgage bankers are subject to regulation. You can check on how the industry is managed in your state by contacting either the state's department of banking or division of real estate. You can also verify if there are any licensing requirements, and check if the particular lender is in positive professional standing. The Library of Congress also has an index of state and local government web sites. Not all states require mortgage brokers to be licensed, so you will have to check with your state government. The local Better Business Bureau is another credible publication to confirm whether there have been any complaints about a mortgage banker or a broker.
Quick Tips
Whether you choose a mortgage broker or banker, it is a good idea to ask relatives and friends to recommend a mortgage professional. When you meet with the mortgage broker or lender, you should explain your needs and desires for your new home loan, and pay careful attention to how you're treated in the process before moving forward. After all, your home is one of the most important purchases you'll ever make in your life – so take your time and hire someone you can trust!
If you're interested in speaking with one of our lenders about a home loan or other programs we offer, simply fill out our Fast Response form or give us a call at 888-644-1999. Our experienced mortgage professionals would love to discuss your needs.
Tags: Banker, banks, broker, first option lending, first option mortgage, first time home buyer, Home Loan, house hunting, lender, Mortgage, mortgage banker, mortgage broker