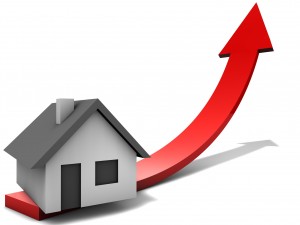 The housing recovery is fully underway in most markets in the U.S. A recent negative equity report by Zillow further emphasizes the rebound by illustrating the top ten big cities that are leading the underwater mortgage recovery. We wanted to take a moment to highlight the markets we serve that are on this list. As the market improves, we'd like to congratulate all of the homeowners who took the step to purchase in the last year—as well as those who made the decision to refinance into more affordable loans, beginning to recoup some of the losses in equity that many faced during the height of the recession.
#10: Minneapolis-St. Paul.
Year-over-year Decrease: 31.2%
A long awaited recovery in the twin cities sent sales skyward in 2013. Buyers snapped up more homes over the summer of 2013 more than during any summer since 2006, causing prices to march toward pre-recession levels. Fewer homeowners are facing the challenges or possibility of foreclosure.
No. 9: Portland
Year-over-year decrease: 32.9 percent
Prices in Portland are up 6% over last year, home sales are up 20%, and time on the market is down to 64 days according to the MLS. The Urban Land Institute and Pricewaterhouse Coopers just added Portland to the country's top 20 markets to watch. And underwater mortgage recovery in the Portland, OR area has been strong, with 45,710 fewer underwater homeowners than a year ago.
No. 4: Phoenix
Year-over-year decrease: 39.4 percent
Phoenix was one of hardest markets hit in the housing crash, but it also has had one of the biggest rebounds in the country. A steady rise in home values is leaving a strong sense that the worst of times are behind, and better days lay ahead. Last month, Moody's Analytics projected that Arizona's rate of job growth would be the nation's fastest, at 3% annually over the next five years—a good sign that this market is poised for higher prices in the coming years.
No. 2: Denver
Year-over-year decrease: 43.3 percent
Prices in the Denver market are just now beginning to stabilize after a strong run-up in the first half of the year. With more than 97% of homes in the Denver area increasing in value during the month of August, and the median home value expected to rise 3.5% over the next 12 months, the outlook is a positive one for homeowners hoping the value of their home will exceed how much they owe on their mortgage. At least 13,165 Denver-area homeowners should be freed from negative equity by this time in 2014.
If you were one of the many thousands of Americans that wanted to refinance, but were unable to do so because of negative equity in your home, you may be able to today. If you're interested in taking advantage of current low mortgage rates by purchasing, refinancing, or simply learning more our programs, fill out our Fast Response form. Our experienced mortgage professionals would love to sit down and discuss your needs. We look forward to hearing from you!
Tags: 2013 home prices, 2013 Housing Trends, best time to buy a home, first option lending, first option mortgage, home mortgage