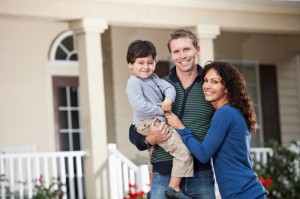 As 2012 comes to a close, we at
First Option Mortgage
want to extend our thanks and gratitude to those of you who have used our services or referred friends, family and colleagues to us this year. While we're hard at work throughout the year, we view the holiday season as a time to take a breather, enjoy friends and family, and wonderful food.
From our humble beginnings in 2004 with a staff of eight in Atlanta, we've grown humbly to a company of over 200 employees licensed in 42 states. 25,000 happy customers and counting, we take tremendous pride in helping you build financial stability and wealth through home ownership.
Whether you're buying your first home or refinancing to take advantage of record-low interest rates, we would love to help you on your journey to home ownership. No matter where you are in the home buying process, our qualified loan officers can guide you through the entire process – from determining the price you can afford through closing on your new home.
Be sure to follow our blog for all the things you'll want to know, but may not think of related to buying a home. We'll provide resources and tips to make the home buying process easier, and to help you avoid common road blocks and surprises prospective home buyers run into along the way.
We wish you all the best this holiday season, and look forward to working with you in 2013!
Tags: best mortgage broker, first option mortgage, happy holidays, merry christmas, mortgage broker