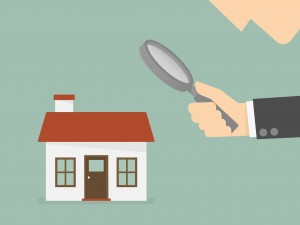 We like to keep our ear to the ground so we can give you up-to-date information about the latest housing market trends. Whether you're wondering if now is a good time to buy a home or you're looking to sell your current home, it helps to know what the experts are saying about the market. That's why we've done the heavy lifting of watching and analyzing the housing market this month. Here's a quick look at the latest insights.
Buying boom
If you're looking to sell your home, the good news is that the number of people looking to buy homes is currently above the recent historical average. According to Redfin, when compared to January 2016, homebuyer demand is up 22.9 percent. There has also been a 25.9 percent year-over-year increase in homebuyers requesting tours and an 18 percent rise in buyers making offers. Because of this high demand, some houses are barely on the market for a day or two before they're sold. While this means selling your home shouldn't be an issue, it does create a competitive market for homebuyers.
Supply struggle
As builders struggle to keep up with the increasing homebuyer demand, here are 10 supply-constrained markets to keep in mind when deciding where to live. However, even with the limited supply, the demand for newly constructed homes remains high. This is in part because of the strong job market and high rental costs which continue to make home ownership an attractive choice. While this may seem discouraging, don't worry. Our local realtors are here to help you navigate your way through the homebuying process and find the perfect home for your family.

Rising rates
Concerned about rising mortgage interest rates? You're not alone. A recent survey showed that when compared to last year, homebuyers are more inclined to buy now. This urgency is tied to the fact that most buyers believe mortgage rates will increase soon and are looking to buy before prices or rates rise. You'll be interested to know Goldman Sachs economists reported that the housing market has been "resilient." It's possible we might see a more pronounced effect later in the year. We'll be keeping a close eye on it and will update you about changes in the market. While mortgage rates may rise, they'll most likely stay at an affordable rate in 2017.

Love your location
How would you like to live in the happiest city in America? A survey by Gallup-Healthways Well-Being Index that measures contentment levels in all major U.S. cities reports the happiest city is currently Naples, Florida. The survey attributes this to the warm weather, economic wealth, and overall health of the area. Feel free to contact our Florida branch if you want to make the move! If Naples doesn't sound like your cup of tea, you might want to check out these affordable small towns.

We'll continue to monitor the market and keep you up-to-date. You can connect with us on Facebook and Twitter to stay plugged into the changes in the housing market. If you have any questions or comments, please leave them in our fast response contact form.
Tags: homebuying advice, housing market, housing trends