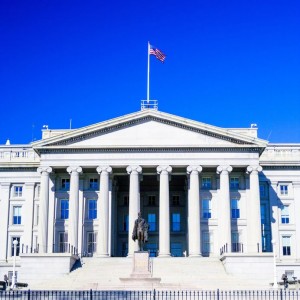 There's good news from Washington for homeowners struggling with underwater mortgages. In a
new press release
from the U.S. Treasury Department, U.S. Treasury Secretary Jacob J. Lew announced that the Making Home Affordable (MHA) Program would extend until at least December 31, 2016. This program has allowed more than 5 million Americans to reduce and gain control over their mortgage payments. Its extension, announced with other federal housing developments, will continue to help more people become—and remain—homeowners.
Federal Aid for American Homeowners
Making Home Affordable is the grand program launched by the Obama Administration including smaller programs like HARP, which assists homeowners in refinancing to a lower mortgage rate, and HAMP, a pioneer model for loan modifications. Both of these programs have supported American homeowners struggling with underwater mortgages, though as the
New York Times
reported, HAMP specifically has attracted fewer people than expected. Home loan modifications are a relatively new concept in the mortgage world, and the MHA Program has at least paved the road for future developments. Its extension has been praised by housing advocates.
The Extended MHA Program
Now that the MHA Program will remain available to homeowners until at least the end of 2016, more people will sign on and take advantage of the federal assistance. Homeowners with high interest rates and underwater mortgages, in particular, should begin to look into the eligibility requirements. In the press release Secretary Lew reported that over 1.3 million Americans successfully modified their mortgages through MHA, saving a median of $540 a month in mortgage payments. It's a striking figure, and an encouraging one to the many homeowners who continue to struggle with their mortgages—and who still feel the very real threat of foreclosure. The MHA has done a great deal of work in helping those affected most by the Great Recession, and its continued availability will help many more.
Benefits of Refinancing with HARP
One of the more successful programs in the MHA, HARP has given millions of additional Americans access to refinancing to lower interest rates. If you're struggling with loan payments from a mortgage rate secured on or before May 31, 2009, you may be eligible for
refinancing with HARP
. Underwater mortgages remain a difficult reality for many homeowners, which Secretary Lew was clear to acknowledge. This extension of the Making Home Affordable Program and its offshoots like HARP reveals the U.S. Treasury Department's commitment to supporting and assisting current homeowners. The recovery since the recession has been strong, and programs like MHA are meant to ensure it continues.
If you're struggling with monthly mortgage payments and want to know more about the programs available to you, fill out our 
Fast Response form
. Our experienced mortgage professionals would love to sit down and discuss
refinancing,
mortgage rates
, or any other mortgage questions you have. We look forward to hearing from you!
Tags: 2014 Housing Trends, government assistance, Government programs, HARP, HARP 2.0, mortgage education, mortgage interest rates, refinance, refinancing