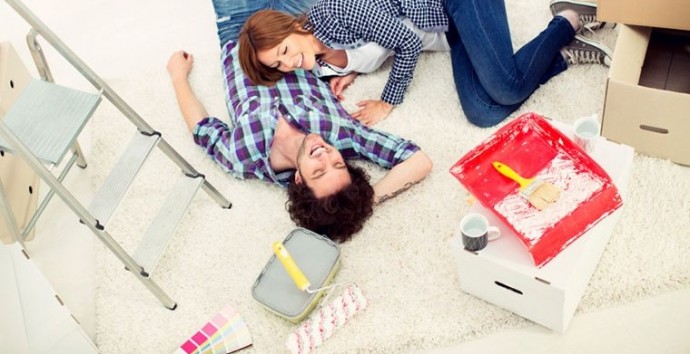 When it comes to your home—whether
refinancing
or
purchasing
—there are so many different variables. With credit scores,
interest rates
, and down payments, there's no wonder that such a fun experience can get stressful.
But it shouldn't be for you. With an incredibly crucial life choice, it's important to make the best decisions. To do that, you need all the facts. At First Option, we're here to help you know all the choices available.
Staying prepared and educated can help you make the right decisions. With a little knowledge and planning, your life-changing experience can turn into the best one possible—and not filled with stress and worry.
To help, we've compiled a list of the top factors to look out for during your hunt, like taking advantage of different mortgage types. Here's to a smooth and seaworthy search!
Your Situation
A wise man once said "with great power comes great responsibility." Owning a house is a a lot like what he was talking about. While it hold some unknown risks, it's filled with even greater rewards.
To prepare for that risk-reward situation, start asking yourself questions. What's my credit look like? What sort of down payment can I afford? Unless you live with a huge chunk of money under your mattress, your credit will play into the sort of mortgage you can afford. There's some math involved, but you don't have to do it alone. Use a mortgage calculator (like this one!) to tally the monthly payments you can handle.
Prepare, save, and build! Most traditional mortgages span between 15 and 30 years, and that's not counting the differences between fixed-and-adjustable rates, property taxes, and homeowner's fees. Consider these when estimating your budget.
Homeowning may be a huge responsibility, but when you close on your home you'll have a corner of the world that's all your own. Just make sure you're up for all the hidden fees!
Types of Mortgages
Once you have all your ducks in a row, you should take a look at the different mortgage options that are at your disposal—conventional, and government! Rates and terms not only affect how much you pay month-to-month, but how long you'll be paying—and if that amount will change over time.
There are two main types of mortgages, and each could be beneficial depending on your personal situation:
Fixed-Rate Mortgage. You'll pay the same amount on a month-to-month basis with a fixed-rate. That's great if you don't want to worry as the rates fluctuate up and down. You can spread your rate over a 30-year term—or longer, in some cases—to shorten the term. Longer terms make for smaller monthly payments. However, if you apply for a shorter term, you'll typically be paying less overall, and for not as long.
Adjustable-Rate Mortgage. ARMs start off much like their fixed-rate cousin. You'll begin paying at a fixed rate at the start of your mortgage. After that your rate will adjust to reflect the current market (normally at a year). A 5-year ARM, for example, would stay fixed for five years before changing annually.
If you're just starting out, or perhaps want to grow with a home, you could consider an adjustable rate as a sort of boost. Just remember that your payments down the road could increase, and be ready to budget that out when it happens.
The Home
This is the best part! Finding the perfect home is much easier when looking around your budget. Have your down payment and monthly budget close at-hand when looking at potential houses.
The more expensive your dream home, the more you'll pay over your mortgage. Some sellers and lenders also request 20-to-30 percent of a house as down payment. Check that pile under your mattress, and save until it has some heft!
This is why considering your personal situation is so important. Are you looking at expanding the family with a new baby room? Maybe the kids are going to college and you're looking to downgrade. Your home should maximize your living experience, so find the one of your dreams.
If it helps, start looking at neighborhoods before homes. That way you get a good estimate of the area's price range you'd like to move into. Once you have a ballpark figure of your ideal neighborhood, start looking at houses! Somewhere in that pile you'll find the house of your dreams.
There's a lot of prep-work to owning a home, but it's never impossible. Do you have a question about homeowning that you'd like answered? Get in touch with us! We'd love to help you through financing your first or next home. Connect with us on Facebook and Twitter for more tips to make your homeowning dream a reality!