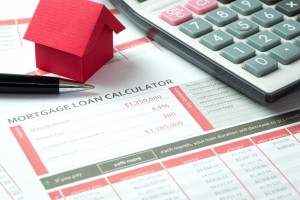 Part of our mission at First Option Mortgage is to keep you informed about the latest trends in the housing market. Whether you're a first-time homebuyer or trying to sell your home, we want you to make informed decisions when you venture into the market.
Sales are fast
Homes are selling quickly. Redfin reports that the typical home in April went under contract in 40 days, 10 days faster than the same month last year. April of 2017 now boasts the fastest sales time since Redfin began tracking the housing market in 2010. For 22.2 percent of homes, the time to sale was less than two weeks. Denver led the charge, with homes being sold in only six days. Seattle wasn't far behind. Homes there sold typically sold in just seven days.
More homeowners are refinancing
According to realtor.com, homeowners are opting for cash-out refinancing at levels that haven't been seen since 2008. Almost half of the borrowers who refinanced their home in Q1 of 2017 opted for a cash-out refinance, which is when a homeowner replaces their existing mortgage with a new loan, but refinances for more than the amount owed. The borrower takes the difference in cash, and often gets a lower interest rate. Despite its current popularity, though, cash-out refinancing is nowhere near as prevalent as it was before the financial crisis, when over 90 percent of refinancing used the cash-out option.
Realtors are confident
Home buying season is here and realtors are confident. A poll by the National Association of Realtors shows that real estate professionals expect strong markets for single-family homes in the next six months. The data, collected in April of this year, shows that realtors have a rosy outlook for the next six months regarding houses in all fifty states. Optimism about townhomes is also considerable, though not to the same universal extent.The one less bright spot of the survey was about attitudes regarding condominiums where there were mixed feelings among realtors. Realtors in states such as Oregon and Nevada remain confident about selling condos, but professionals in West Virginia described their condominium market as very weak.
Home prices are climbing
Home prices have returned to pre-2008 levels. According to Zillow, home prices in the U.S. are at a peak, with the median home value climbing to $198,000 in April. Seattle, Dallas, Tampa, Detroit, and Orlando all saw home values rise by over 9.9 percent compared to April of 2017. Zillow is quick to point out, though, that the increase is not necessarily indicative of another bubble. Home prices typically rise slightly over time. What is more unusual is that the market took nearly a decade to recover after the 2008 crash.
We'll continue to keep you up-to-date on the market. In the meantime, you can connect with us on Facebook and Twitter for the latest news. And if you have any questions or comments, please leave them in our fast response contact form.
Tags: housing trends, Real Estate, Selling Your Home