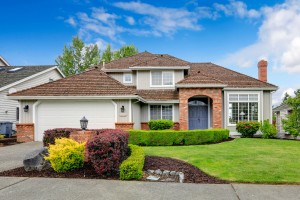 Part of our mission at First Option Mortgage is to keep you informed about the latest trends in the housing market. Whether you're trying to sell your home or refinance your mortgage, we want you to make informed decisions when you venture into the market.
The real estate market is hot. Very hot.
Houses are flying off the market. Housing supply remains low, demand is high, and that's shortening the time on the market for most homes. Sellers have taken note of this. According to the National Association of Realtors' most recent quarterly survey, 71 percent of sellers think now is a good time to sell a home, and much of the data seems to support their perceptions.
In fact, the market is so hot that more homebuyers are making offers on houses they have never seen before. Redfin reports that one in three homebuyers recently made an offer on a house without seeing it in person. The high demand for homes is one of the factors driving this trend, but so is technology. It's easier than ever to take a digital tour of a house, and experience the basic layout of the place.
The lack of affordable housing is keeping some buyers away.
The same market survey that revealed buyers are making offers on homes without seeing them also revealed several other insights into the market. Redfin reported that prospective homebuyers were also discouraged by the lack of availability of homes in their area. One in five of Redfin's respondents said the lack of available and affordable housing caused them to look to other metro areas in order to find a home.
Low housing supply means it's a seller's market.
The number of homes for sale isn't just low, it's historically low. At the end of last month, Zillow had hard numbers for April, and found that the number of homes for sale was less than 1.5 million. In that same month, the average home spent just 77 days on the market, and that included the 30 days that usually pass from offer acceptance to closing. Zillow also notes that the current market is great news for homeowners, with the average home value appreciating by 7.4 percent in the past year — a huge increase in equity and net worth for people who've already bought homes.
We'll continue to keep you up to date on the market. In the meantime, you can connect with us on Facebook and Twitter for the latest news. And if you have any questions or comments, please leave them in our fast response contact form.
Tags: housing market statistics, housing trends, Real Estate