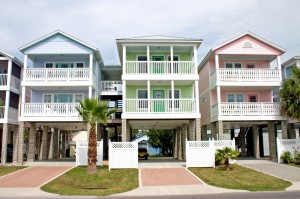 The North Florida housing market was hit especially hard during the Great Recession, but Northeast Florida can expect sunny days ahead with home sales increasing 2.7 percent year over year in May 2014. Locals call the Florida area "First Coast." Made up of Duval, Nassau, Baker, Clay and St. Johns counties, the area is showing positive signs of recovery. Making a home purchase in any of these markets is a solid choice for buyers right now.
North Florida: a Seller's Market
The Northeast Florida Realtors Association released their "Monthly Indicators and Housing Supply Overview" report for May 2014. Looking at year-to-date data, the total number of homes sold increased from 8,811 to 9,049, or 2.7 percent for the market. That's also a 31 percent increase from 2012 — quite a difference and a relief from the recession era for both homebuyers and sellers.
First Coast's housing market data reflects some national upward trends, but on a smaller scale. Home sales rose 4.9 percent between April and May 2014, according to the National Association of Realtors. A strong inventory of available properties, combined with a recovering market, are factors playing into the growth.
We're happy to relay even more good news for sellers in the Jacksonville, Florida, metro area. The average closing sale price was $203,757 in May. The amount is the highest it has been for 2014, and is up 2.7 percent from May 2013. You can feel confident putting your home up for sale now, or hold off till late next spring so you can hit summer buyers early.
Another positive sign is the average amount of time you can expect your home to stay on the market. This covers from the moment you list your home, to the moment you receive the winning offer and accept. Eighty-four days was the magic, average number of days on the market till sale in May. This is just enough time for you to get all your moving ducks in a row — from sourcing your next location to getting your finances in order to making your next big move.
If you need assistance in going over your existing mortgage and the benefits of refinancing your home loan, then get in touch with one of our experienced Jacksonville mortgage lenders.
Looking Forward
Given the historical averages since the Great Recession, the sales price of First Coast homes will grow a little over the summer months. Expect it to go down a hair during the winter, and come back even stronger next summer.
So now is the best time to meet with your Florida mortgage lender to discuss your options as a seller, which might include refinancing your mortgage. If you do not have a realtor, we at First Option can suggest a few to consider. Any real estate agent we refer is pre-screened to ensure you find a trusted and knowledgable partner about the neighborhoods you're interested in. Our lenders and agents know the ins-and-outs of all available loans to you and purchasing options.
Get in touch with us either by phone at (904) 332-7800 or through our Fast Response form. We are here to help!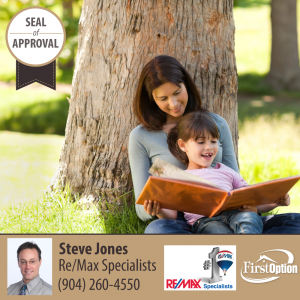 This post is brought to you in partnership with Steve Jones, a First Option recommended realtor. If you're looking for a home in the Jacksonville area, call Steve today!
Tags: 2014 Housing Trends, Florida Home Mortgage, Florida Mortgage, Jacksonville Mortgage, Selling Your Home