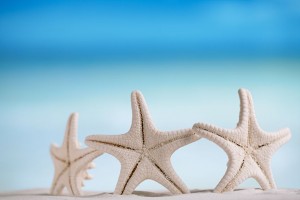 In some housing markets right now, you'd never know the recession ever happened. It may be that home values continue to steadily increase, or that new developments are appearing every day, or that people are moving there in droves. For Jacksonville, Florida, it's all of the above.
Recent activity in Duval County real estate has driven some analysts to declare Jacksonville is in the middle of a housing boom. With new construction projects, soaring property values, and a diverse inventory, homebuyers and investors alike are heading to North Florida. If you're looking to buy a Jacksonville home, this is the latest news you need to know.
Duval County's "Housing Boom"
It was First Coast News that declared it first: Jacksonville is seeing a "housing boom." Citing numbers from a new report by the National Association of Home Builders, FCN reported that new home construction permits hit a 6-year high for the month of July this year. The county released 248 new building permits, mostly in the southside of Jacksonville, where new developments and neighborhoods keep cropping up—visible to just about anyone who commutes through the city. This visible growth has also led to a huge increase in jobs. Labor demands are outpacing supply, which has attracted many workers skilled in the construction industry.
It isn't just new construction, though, that's led to the "boom." The overall market has seen a 16% increase in home sales, and 12% higher on the price point. The new houses are exciting for homebuilders, but the real estate growth throughout the city is great news for homeowners looking to sell. With supply racing to catch up with demand, home values continue to increase, and competition among buyers almost ensures sellers will receive many strong bids.
A Leader in the Economic Recovery
Even before these statistics from the NAHB confirmed what realtors and builders in Jacksonville already knew, North Florida was viewed as a leader in the housing recovery. Hit hard by the recession, Jacksonville real estate has since then made huge strides, catching the attention of just about everyone in the nation. Investcorp recently invested in Jacksonville, citing the city as one of the nation's "high growth markets." Their interest is in corporate and industrial properties, so homebuyers don't need to worry about the added competition, but the move reveals strength in every part of Jacksonville's economy. The housing market is great, but the city's businesses and industries are equally strong. This is the kind of recovery homeowners and homebuyers want to see: A stable market that will continue to grow and attract new residents for the future.
An Inventory for a Diverse Array of Homebuyers
It used to be that housing markets deemed to be "booming" were inaccessible to a lot of homebuyers. Only people with a certain level of income could buy properties in the east and west coast neighborhoods that saw a boom before the recession. That isn't true for Jacksonville real estate. Despite the city's universal growth, many neighborhoods remain ideal for first-time homebuyers, and for Floridans ready to settle down and start a family. Jacksonville certainly has multi-million dollar homes for sale, but it also offers new and older properties listed for every homebuyer's budget. If you're looking for any kind of home, Jacksonville has it. We're here to help you finance it.
We'd love to help you find the home of your dreams in Jacksonville. To learn more about our low down and no down payment financing options, fill out our Fast Response form or call our local branch at (904) 332-7800. Our experienced mortgage professionals would love to sit down and discuss your needs. We look forward to hearing from you!
Tags: 2014 Housing Trends, first time home buyer, Florida Mortgage, Jacksonville Mortgage, Real Estate, Selling Your Home