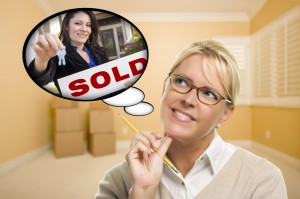 The median price of a home in Las Vegas has increased nearly 38% from a year ago and a startling 55% since the bottom of the market in January 2012. While high-paying investors have helped fuel the real estate boom, there is little question that this will be a sustained recovery. The greatest question remains: Is now the right time to sell?
Don't Fear a Bubble Burst
If you're selling simply because you're concerned about a new housing bubble and worried that now may be the only time to recoup your investment, think again. The only similarities between today's market and what happened in 2006 are strong investor activity. However, with new, tighter lending restrictions, the kinds of investors making a play in the market aren't doing so on borrowed money. Cash is king in today's investor market, which means, even with the rise in home values, your home as an investment can be considered stable for the long-term.
Balance Is Returning to the Market
While it has been a seller's market for some time now, and inventory has been tight, the balance is beginning to shift to the buyer once again. For those ready to sell this means less leverage and more negotiation. If you can wait until spring when the buying season begins to heat up again, you will be able to gain an upper hand in negotiations.
Interest Rates are Leveling Off
If you're concerned about buyers getting squeezed out due to higher interest rates, you can rest assured that continued increases will likely be gradual. Interest rates bumped along at record lows for several years, and while the recent rate hikes have given some buyers pause, slow economic growth will help to level off the increases. In the long-term, rates will increase only modestly. Many experts believe a 30-year fixed rate loan will not exceed 5% by much for at least the first half of 2014.
If you're planning to purchase, refinance, or want to learn more about our mortgage rates, simply fill out our Fast Response form or give First Option Mortgage a call at 855-612-8970.  Our experienced mortgage professionals would love to sit down and discuss your needs. We look forward to hearing from you!
Tags: 2013 home prices, first option lending, first option mortgage, Las Vegas Mortgage, Las Vegas Mortgage Lender, Nevada Mortgage