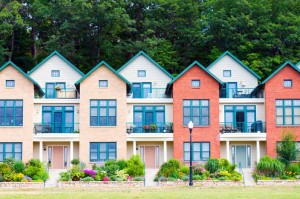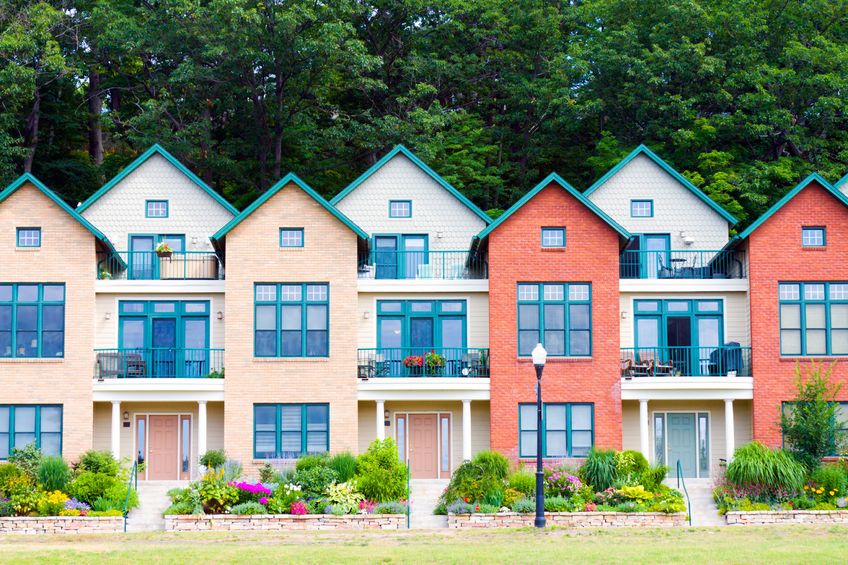 If you're a first-time homebuyer on the market, your price range is likely limited. Once you've been pre-approved for a loan, you have to house hunt within those parameters, which can feel restricting. Condos and townhomes are appealing investments for a number of reasons, perhaps most attractive for their generally lower cost. If you're on the hunt for a new home and are considering a condo or townhome, make sure you know the facts before you invest.
Initial Costs
Condominiums and townhomes are just about unequivocally cheaper than single family homes. With less square footage and property, initial costs can be significantly less. If you're wanting to put a larger percentage down payment on your home, condos and townhouses will allow you to more easily achieve this.
Property Taxes
For similar reasons, taxes are often a bit less than for traditional houses. They can still be substantial, though, so if you're investing in either a condo or townhouse as a second home, don't expect property taxes to be nonexistent. Governments extract a sizable portion annually from condos, so know the local tax policies before you buy, and be sure to factor that into your financial planning.
Association Fees
These costs have become rather notorious among condominium owners, because they can be a surprise—and can be as much as 45% of the monthly mortgage payment in some markets. The fees associates with townhouses usually cover maintenance, hazard insurance, and sometimes sewage; condo association fees include these plus many utilities, security, and shared amenities. Though owners of houses will have to pay for hazard insurance independently (and maintain their lawns themselves), when added to the mortgage association fees can cost as much as a mortgage on a larger, single-family home.
Appreciation
Like with anything in real estate, the appreciation of condos and townhomes depends on their location and market. Neither are as appealing as single family homes to young couples, wanting to start a family, but they're attractive investments to singles. If you're in a city that attracts young people, you'll likely have an easy time selling your condo when you're ready to, but always do your research to ensure it's a wise long term investment.
If you're interested in purchasing, refinancing, or learning more about mortgage rates, simply fill out our Fast Response form. Our experienced mortgage professionals would love to sit down and discuss your needs. We look forward to hearing from you!
Tags: 2013 home prices, 2013 Housing Trends, first time home buyer, home mortgage, house hunting, housing market statistics, mortgage payment, Real Estate