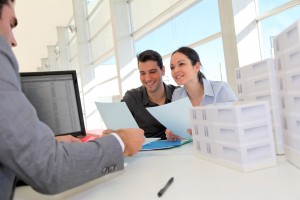 Real estate investors should consider Jacksonville as their next market of choice. As with all investments, you want the best return on your dollar. The climb out of the recession was a hard one, but this is your year. Jacksonville metro area has been proven as a great investment market, whether you want to quickly flip a home or rent one out.
Why Invest In Jacksonville?
Duval County is attractive to families, snowbirds and businesses alike. The area is known for its history, water sports, golfing, military presence, monthly art events, festivals and nightlife. Jacksonville boasts the longest shoreline in the nation with 22 beaches and a population of 853,400.
Overall, it is an ideal city for investors not only because of its coastal location and tourism industry, but also because of these recent housing market stats by the Northeast Florida Association of Realtors (NEFAR):
The median sales price for the First Coast area was $20500, up 10.3% from 2016. Real estate in Jacksonville has continued to rise in the metro area, a strong investment choice anyday!
Average sale prices have risen to $247783, and have risen by an average of about 6.5% every year. Not a bad increase on equity for homeowners.
New listed sales have rose up significantly over the years, from 31,962 in 2013 to 36,615 in 2017..
Closed sales rose 5.3% year over year, with 12% in 2015.
Pending sales were up 5.0%, and rose 16% in 2015.
Days on the market were down 1.2%.
All of these indicators are very positive, along with low mortgage interest rates, job growth, and a better employment outlook in Jacksonville.
New listings, though, are an indicator you have to watch out for as a real estate investor. The Jacksonville area continuous to see a shrinking inventory. In July 2017 7,062 new homes entered the market. Comparing that to 2016's 8,763, inventory is getting tighter. But at the same time, new listings increased 4.27% year to date. With the summer season coming to an end, you need to be extra decisive when it comes to investment properties since activity slows during the winter months.
Flip or Invest For the Long Term in Jacksonville?
In 2014, RealtyTrac calculated the most profitable areas to invest in for flipping purposes. They considered the return on investment, inventory availability, and unemployment rates. They list Jacksonville's Duval County as a great long-term investment. RealtyTrac found the return on investment on single-family homes for Duval County to be 40.12%. They also ranked it No. 4 in terms of the most homes flipped in the past year with the average purchase price at $82,568 and the average flip price at $115,692.
Flipping a home can be quite lucrative when done right, like choosing a prime location such as Jacksonville. The goal of house flipping is to buy and sell within six months. You do have to decide what type of property you will invest in, and how you will finance this investment. You can choose to invest in condos, single-family homes or multi-family complexes. Speak to one of our knowledgeable mortgage lenders at First Option's Jacksonville branch to understand what opportunities are available.
The Jacksonville City Council is raising awareness of the number of abandon houses in struggling neighborhoods. These properties are very affordable for those seeking a long-term investment, especially in areas where renting is popular. Rental properties are seen as an immediate win because if you upgrade the property appropriately, you can rent the property for more than the monthly mortgage payment.
Get Started Now
To be a strategic real estate investor in Jacksonville you should start now. At First Option we can recommend the best mortgage for your investment and pair you with a real estate agent that has a deep understanding of and specialization in investment properties. Check out our mortgage calculator online and give our Jacksonville branch a call at 904-332-7800 today!
Tags: Florida Home Loan, Florida Mortgage, investment property, Jacksonville Home Loan, Jacksonville Mortgage, real estate investing