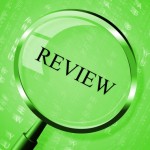 Most people buy a home, sign a series of paperwork to confirm the lending terms and then meticulously make their monthly payments without a backwards glance. We encourage you to begin 
reviewing your mortgage
on a regular basis to make sure you are getting the best mortgage rates available.
Reviewing Your Mortgage Can Net Thousands of Hidden Dollars
Here are a few of the reasons why you should review your mortgage on a regular basis.
You may be paying too much. What were the interest rates like when you signed your loan docs? If your mortgage is more than five years old, there's a good chance you are paying at least 1% more than homebuyers are today. If your mortgage is seven years older or more, you may be paying double the current interest rates. That difference amounts to tens of thousands of dollars in a 30-year, fixed-rate mortgage.
Your credit history has improved. If you had shaky credit when you bought your home, the lender probably charged higher interest rates to protect their risk. If your credit score has improved over the past few years, print your credit report and start a conversation with a reputable mortgage lender to learn more about your financing options.
Your mortgage term may cost you. Did you get a mortgage with an adjustable interest rate? If so, it may be a good time to switch over to a fixed-rate mortgage to take advantage of permanently low interest rates. Analysts are dubious as to how much longer the feds will keep interest rates this low. Does your mortgage have a prepayment penalty fee? If not, you may want to start paying more to pay it off sooner, saving you thousands.
Contact First Option Mortgage to speak with one of our licensed loan originators. They will review your current mortgage situation and determine if a lower interest rate or better financing option is available for you.
Image Source: FreeDigitalPhotos.net
Tags: first option mortgage, reasons to review your mortgage, why you should review your mortgage