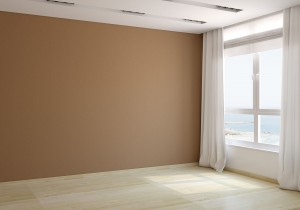 If 
you're a homeowner,
 a spare room is a good problem to have, but it's still a problem. Filling a room, giving it a purpose, and making it a part of your home takes creativity, investment, and effort. Here are five ideas to get you started on what to do with that extra room in your house.
1. Guest room
The most common thing to do with a spare room is to turn it into a guest bedroom. Unlike other bedrooms, guest rooms are generally just sleeping quarters. A bed and a bedside table can be enough, so don't sweat it if the space lacks a dresser or shelves.
You might not get a lot of day-to-day use out of a guest room, but it will come in handy during busy times of the year like the holidays. During those times, your guest room will help your friends and family members feel right at home. There will be no need to wait for them to come over from a hotel. Instead, during visits or holidays, you can all eat breakfast together and plan the rest of the day's festivities.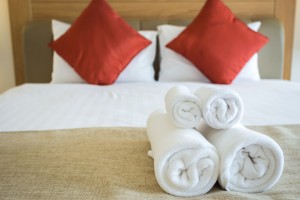 2. Home office
If you work from home then a home office could be for you. Working from your living room or kitchen table are possibilities, but it can disrupt work/life balance. It brings work into your personal living space and vice versa. This is also one of the cheapest spare room options, as all that you'll really need is a desk and chair. If you do decide to invest more into it, though, you can write off some costs of a home office as a business expense, which makes it a beneficial option to choose.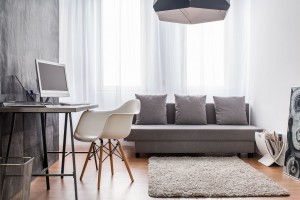 3. Library
A room dedicated to books and quiet time can help take you away from any of the hustle and bustle that may be going on elsewhere in your house. Shelves are some of the easiest pieces of furniture to acquire, be it from garage sales, estate sales, or even IKEA. After that, all you really need is a comfy chair, couch, or ottoman that you can spend a long afternoon on.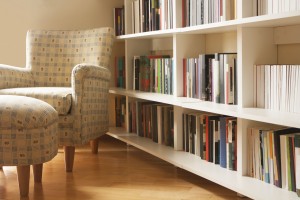 4. Game room
If you host regular poker nights, then a game room might be for you. A table and some chairs can transform any space into a game room, but a few appropriate posters or wall decorations can go a long way into creating the right atmosphere. This is the type of place where you can hang vintage photos, old movie or music posters, or creative works of art. A small sound system and bar can also round out the room, making it an ideal space for spending time with friends and family.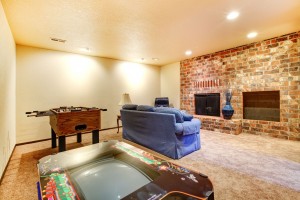 5. An enormous closet
Lastly, a spare room can always be used for storage. However, storage can be stylish. If you're a clothes horse, then a walk-in closet can be just the thing for hanging your most prized possessions. Add in features like cabinets for jewelry and other accessories, hat racks, and full-length mirrors, and you have a space where your fashion collection can be organized, orderly, and looking its best.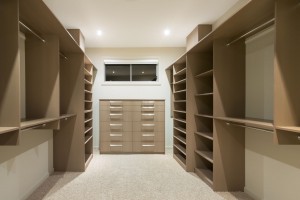 What are your favorite spare room ideas? Share them with us on Twitter and Facebook, and get in touch with us anytime for any questions you have about buying or selling a home.
Tags: Everyday Living, homeowner tips