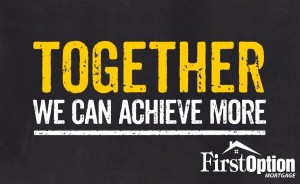 Last week, southeastern Texas suffered untold devastation from Hurricane Harvey. It was one of the largest class-4 hurricanes that has ever touched land. In the midst and aftermath of such a disaster, more than 16,000 families have been stranded. Still displaced, they're in need of dire help.
Charities are often the first to help build. However, with Hurricane Irma on the way, major charities such as The Red Cross have started to run out of funds. Now is the most important time to give whatever you can. Here's how:
American Red Cross
The Red Cross is the first and largest charity to mobilize during any national disaster to offer aid. They offer such emergency relief as rationed water and supplies, volunteer relief, and living trailers during post-disaster reconstruction.
Giving is simple: visit the American Red Cross website or call 1-800- RED CROSS to get in touch with someone. If you want to give a quick $10, text HARVEY to 90999 to make a swift donation.
The Humane Society
The Humane Society is a charitable organization dedicated to protecting and caring for animals in urgent need. It's easy to forget that animals are just effected as humans. Even more so, as displaced families are often forced to release their household pets while in emergency shelters or housing.
If you'd like to help, The Humane Society offers direct donations on their website. If your heart pulls you to help more, other local shelters provide fostering and adoption programs, allowing people to truly make a difference.
DonorsChoose
DonorsChoose is a charity that pools money for teachers, providing funding for specific programs. However, in the wake of Hurricane Harvey, DonorsChoose has curated their platform to fund teacher's relief efforts in the affected areas, rebuilding schools and purchasing replacement textbooks.
Merely pick a project and choose how much you'd like to donate. Currently, DonorsChoose has received over $700,000, with 13 different projects funded. If you'd like to donate directly, you can do so on their Hurricane Harvey Relief Fund.
Local Funds
There is some trepidation when donating to larger charities, mostly due to the amount per dollar of your donations actually going to people in need. Instead, some give to local charities: the true-blue first-responders, those on the ground-floor.
The Hurricane Harvey Relief Fund is a Texas state-ran charity by government representatives Judge Ed Emmett and Mayor Sylvester Turner. They've currently raised $37 million dollars, dedicated to helping families and businesses rebuild in the midst of destruction. To donate, give what you can here.
Food banks and shelters are currently running out of supplies. The Second Harvest Food Bank, for example, offers supplies to people in need in southeastern Texas and Louisiana. You can give directly here.
In the wake of Hurricane Irma, charities are struggling under the weight of a devastated country. It's up to us to show how united a nation we are in a time of need. First Option Mortgage is proud of their staff for donating a collective $6,000 to Hurricane Harvey relief. United we stand, and together we can achieve more.