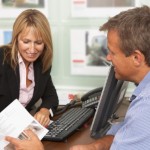 Making an offer on a house requires a certain level of experience. You must be familiar enough with comparable sales prices in your area (typically referred to as comps) as well as the current market "attitude." In a seller's market, underbidding will cost you the deal; in a buyer's market, overbidding can waste thousands of dollars you could have put to use making post-escrow improvements.
Moral of the story: Find an experienced realtor and when you're ready to make your offer, consider the following tips:
Perform a Comparative Market Analysis. The average homeowner will have a difficult time performing a thorough comparative market analysis. It requires financial, real estate and business acumen, and the information you glean from your findings plays a big part in making an offer that gets you the best deal without wasting a single dollar. Comps evaluate similar home, sold within a one mile radius over the past six months. Lenders won't be apt to lend more than your local comps support.
Meet in the middle. The smartest offers will be those that meet in the middle ground between the lowest and highest comps. If you really love a home with features that don't typically show up in comparative analysis stats, you may want to shoot for the higher end of the spectrum if your budget allows for it.
Weigh the attributes and detractors. A house on the corner of a busy intersection may sell for less than one with a park across the street. A home with considerable landscaping will typically sell for more than one with barren yards, even if everything else is equal.
Contact First Option Mortgage for a pre-approval and to work with a team who will always put your needs first when securing a residential loan.
Tags: buying a house, finding a realtor, first option mortgage