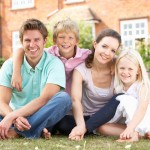 While we won't go so far as to say that
selling your home is a game
, there is quite a bit of strategy involved. Setting the price too low can mean missing out on a substantial amount of cash. On the flip side, pricing it too high can put off potential buyers who feel intimidated and are reticent to make you an offer, which can slow down the sales process.
Using comparable sales from your neighborhood within the past three to six months will be the best method for setting a reasonable price for your home sale.
How to Use Comparable Sales to Price Your Home
The following tips will guide you in how to use comparable sales to price your home so it sells expediently and for a reasonable value.
Research final sales costs in your immediate vicinity. The most comparable prices will be the ones closest to you. Has a home similar to yours sold on your street in recent months? This sales price will be your biggest indicator of the price you will be able to ask for your own home.
What amenities are available? Compare apples-to-apples. If your neighbor's home was structurally identical but lacked the new kitchen remodel, crown molding and brand new deck that your home has, odds are you can price your home a little higher.
When did the house(s) sell? It would be nice to use comparable sales from a few years ago if the market in your area was higher, but that won't fly with lenders. Your best bet is to price your home using comps from no more than 90 days ago, or six months ago at the very most.
If you are in need of a real estate agent or a second opinion on the value of your home, contact First Option Mortgage and we will connect you with one of our preferred real estate partners.
Image Source: iStock.com/monkeybusinessimages
Tags: first option mortgage, home selling tips, using comparable sales