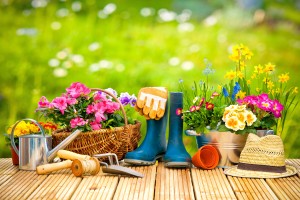 Even though it may feel like winter will never end, the first official day of spring is just around the corner. It's time to start planning your garden so you can best maximize the season.
Before you say you don't have space for a garden, consider these four gardening ideas for small yards or this compact vegetable garden. Not having a large backyard doesn't have to stop you from growing a garden. While you may need to get creative, it's still possible to enjoy fresh homegrown fruits and vegetables. Make a plan for how to best use the space available, then dig into these helpful steps to get your garden growing.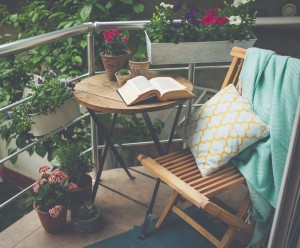 Get the ground ready
Regardless of what type of garden you decide to go with, you'll need to prepare the ground for planting. This could include breaking up the soil, removing rocks, and pulling any weeds. Depending on the quality of your soil, you may need to go out and buy compost. While it may not help with your garden this year, starting your own compost pile will help improve the soil for future gardens and save you from having to buy compost again.
Mind the last frost
Where you live is going to affect when you start planting. Look up when you can expect the last frost for your area. This will help you know what to plant and when to plant. Not losing seeds to a late frost will keep your gardening morale high and save you money.
Plant your seeds
Now it's time to decide what you want to plant. If you're new to gardening, starting with easy-to-grow vegetables like carrots, cucumbers, or broccoli is a great way to build your confidence. Be sure to read the seed labels so you know how many days after the last frost is recommended before planting. Arugula, asparagus, and spinach are good to start in early spring because they can withstand colder temperatures. Zucchini, tomatoes, and corn are better planted in late spring and thrive best in temperatures between 65 and 90 degrees. Explore this breakdown of 22 vegetables and when in spring to plant them for additional ideas on what and when to plant. Another option to consider is starting your garden indoors and transplanting it outdoors. This can help jump-start your garden if your area is known for late frosts.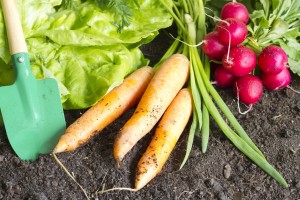 Maintain your garden
While you wait for your seeds to grow, you'll want to make sure you water, weed, and watch out for hungry critters who might try to nibble on your plants. This helpful guide will assist you in knowing how often to water. In time, your seeds will sprout and you'll be munching away on garden grub sooner than you think!
We'd love to see your spring gardens! Share them with us on Twitter and Facebook. If you're interested in buying a home with more acreage to plant and grow a garden, get in touch with us today.
Tags: garden care, homeowner advice, landscaping