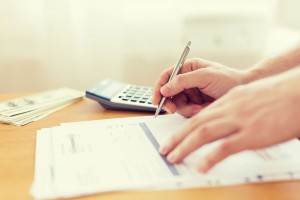 Mortgage lender's best-kept secret are the concept of discount points, or as they're more commonly called in the business, "buying down your mortgage". They're simply there before you close your mortgage as an optional way to lower your monthly rate. For every percent of your loan that you pay off beforehand your lender agrees to lower the rate on your mortgage.
So, are discount points worth it? Will they save you money in the long term, or put additional stress on your budget while continuing to pay off your home? Are discount points for you, or are they not?
As always, your answer and success depends entirely on your financial situation. Let's dive in and take a look at how discount points work.
How do Discount Points Work?
Each individual discount point costs roughly 1% of your mortgage. This means that on an average $150,000 home, $1,500 will buy you 1 discount point, with $750 buying you half of a point, and so on.
Each point can potentially lower your mortgage rate by a quarter of a percent (%0.25). Sometimes these might not compound, so 2 points might not lower it to half of a percent, or three lowering it to 0.75%. You should discuss with your lender just how each point will work collectively before closing your loan. Are you interested in what the current rates are? Let us know and we'll help you out!
After the payments are cleared and the points put in order, banks honor a new mortgage rate over your fixed amount. Say you've spent enough for one point. The lender will then honor 1/30 of that deduction to your rate.
Some lenders will even offer you reverse points, offering to pay some of your initial fees, but raising the rate of your monthly mortgage. This winds up costing you money in the long run. Today, we're here to talk about how you can save! Just know that these sort of points work similarly, just in reverse.
For now, let's take a look at how discounts points could affect your rate.
Real Life Example
Say you have a $150,000 mortgage with a %4.00 rate. With zero points, you'd be paying roughly $725 every month for your loan. Paying $1,500 for 1 discount point, your monthly rate would drop to %3.75, or roughly $706 every month. Paying $3,000 for two discount points, you'd be paying just about $680 a month.
For a 30-year mortgage, these sayings start to compound pretty quickly. While the first discount point will set you back initially, you'll break even about 78 months into your loan. With 2 points that number is slashed by about 40 months. With those savings, just think of the money you save halfway through paying your mortgage!
So, what have we learned here? If you have the money to spend and you don't mind being patient, discount points can wind up saving you some serious money.
If you're buying your home and not refinancing, the added bonus is that these discount points are entirely tax deductible. So why not spend some money to save some? If you're curious about current rates, we have knowledgeable professionals on standby. And throw us any mortgage questions on Facebook and Twitter.