Low Mortgage Rates: Doorbuster Deals That Could Save You Thousands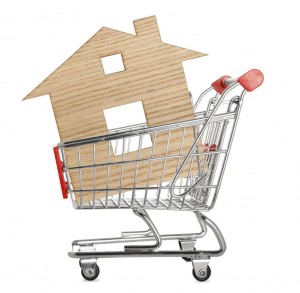 Buying a home is the single-most important investment you make in your lifetime. If you're looking down the avenue of homeownership, we'd love to help you with this financial obligation! But it also makes sense to shop around for the best rate and experience possible.
So let us help with that, too! You can always start by giving your local branch a call. There are also steps you can take to ensure you're getting the most out of your mortgage. First Option Mortgage prides themselves with being honest and forthright with the families we help. Allow us to help you find the mortgage you can qualify for, and help protect you while you search! Here are a few steps to follow!
1. Be Prepared
Most lenders pre-qualify you the best loan possible, with rate and terms you'll be charged. These numbers are under the best possible conditions of your credit and state of terms. Generally, the higher your credit score, the better terms you'll see.
Check your credit several months before applying for any loan, ensuring there aren't outstanding things lowering the number. An old wives' tale used saying that multiple mortgage inquiries would plummet your credit score. With new technology, credit agencies recognize mortgage queries as basically one in the same, so you'll be no worse for wear.
You're better safe than sorry, so check those three little magic numbers!
2. Contact Several Types Of Lenders
Shop around the different types of lending groups to see how your quote might fluctuate. These consist of several different experiences—lending groups such as larger banks, brokers, or perhaps an online lender.
Recognize the varied customer service given from each different lending group. Flexible rates might be easier to obtain when you're able to contact your lender. Filling an online form might feel simpler and more convenient, but it's much harder to keep in touch when you're considered just another online file. For larger lenders, getting in touch with any questions or concerns might prove impossible if you find an issue during the mortgage process.
Smaller brokers or local banks could take a significantly longer time to receive a quote. These two might work together and, for a fee, find a lender for you to arrange for a mortgage. Our purchasing guides allow the best of both words. You can read about the process here—it's quick and painless!
3. Request Any Additional Costs
Many shoppers hear a low interest rate and immediately lock it in. However, an low rates may not be the end result, and you might actually be paying more in the long-run.
Lenders have additional fees that significantly skyrocket the overall cost, such as closing costs, underwriting fees, and brokerage costs. Likewise, a mortgage with higher fees will have a lower interest rate.
Origination and closing cost fees are important to ask about. Some have to be paid before you apply for the loan, while others might be settled during closing.
To be safe, ask your lender what type of fees you'll receive and what those are going to cover—fees both immediately and down the line that you're responsible for. Keep track of these, and add them to the overall cost when comparing.
3. Wheel And Deal
After you receive your pre-approval, make sure you get your Good-Faith Estimate in writing. A Good-Faith Estimate are all the monetary fees you're required to pay. This includes all or any mortgage points, lock-in periods, or fees associated with the loan you're agreeing to.
So long as your credit score and down payments are met, lenders must honor this estimate to the letter. Feel free to talk with your lenders about any fees and numbers. Request why certain fees need to be paid and if they're flexible. We're all human, after all.
First Option Mortgage would love to make your next move as painless as possible. Are you looking to refinance? We're experts at that, too! If you're interested in the low winter rates, or have any questions about the mortgage process, we're always here, 24/7! And if you'd like to get in touch with any of our branches directly, contact us on Facebook or Twitter!