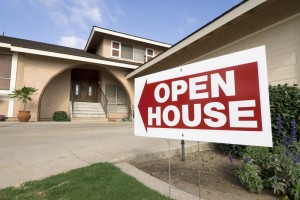 So you've decided to sell your home. Now what? Whether you need more space, less space, a new city, or just a different floor plan, the process works the same. Despite how common selling a home is, that process remains an enigma to many people. What's actually involved in selling a home is the subject of countless books. Even considering mortgages and listings, we think the basics are simple, and so we've outlined the process of how selling your home works.
Find a Realtor/Real Estate Agent
This is an optional step, but selling through a real estate professional has become a standard practice for most homeowners. We've outlined the pros and cons of going it alone, but if you decide to sell through a realtor or real estate agent, you're likelier to sell soon. You just need to make sure it's a good fit. These are individuals you'll be working with closely. Study their credentials to gain a better sense if they'll succeed at selling your house. We at First Option Mortgage will be happy to recommend professionals we've worked with in the past.
Ready Your Home for Market
Your realtor may offer specific recommendations for how to make your home attractive to buyers, but these general tips are a good place to start:
Maintain your lawn. Pulling weeds, keeping the grass mowed, and planting an inexpensive flower bed can make a great first impression on potential buyers.

Minimize your belongings. Even before you begin packing, clear out the furniture and junk you don't plan on taking with you. Showing off as much space as possible will help others visualize their possessions in your home.
Make small repairs. List all of the around-the-house projects you've put off for months (or years), and do them. Changes as small as replacing burned-out light bulbs and oiling hinges to larger projects like repainting shutters have a huge impact on increasing the attractiveness of your home.
Publicize Your Listing
In this day and age, a simple "For Sale" sign won't cut it. To maintain an edge in the housing market, you need to ensure your home is listed on all of the major and local real estate publications. Photos of or near professional-level quality will make your home standout among the rest—a necessity in marketing your home well.
Negotiate on Offers
Ideally, you'll receive multiple offers on your home. Contrary to logic, the highest may not be the best, since offers usually include stipulations, requests that appliances be included or repairs be made. Many times the buyer also requests that you cover all or a large portion of the closing costs. This is a time for negotiation, and unless you need to be out of the house by an impending date, don't be afraid to make counteroffers.
Close the Deal
Once you have a good offer, begin the process of closing the deal. It's common for offers to fall through at the last minute, so prepare yourself for some disappointment. Buyers may not be approved for the loan they need, or they might back out at the last minute. Once you do have an offer that closes, the due balance on your mortgage will be paid out of the proceeds, and your house is completely, officially sold.
If you're planning to purchase, refinance, or want to learn more about our mortgage rates, simply fill out our Fast Response form or give First Option Mortgage a call at 888-644-1999.  Our experienced mortgage professionals would love to sit down and discuss your needs. We look forward to hearing from you!
Tags: Everyday Living, first option mortgage, home mortgage, Selling Your Home