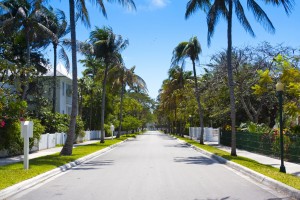 As mortgage rates continue to trend at multi-year lows, many homeowners are exploring their options for taking advantage of today's fantastic rates. If you are currently locked into a loan above current rates or are on an adjustable rate mortgage and would like to lock in a low fixed rate, there are a few ways to go about refinancing your Florida mortgage.
1. Florida HARP Refinance
The government introduced the Home Affordable Refinance Program (HARP) in an effort to improve the housing market and make it easier for mortgage holders to refinance their home loan under a new lower rate, even if they owed more than the home was worth.
If you are currently upside down or close to upside down on your Florida mortgage, this is an excellent option for you, providing your loan is owned or guaranteed by Freddie Mac or Fannie Mae, you have not been more than 30 days late on your mortgage payments over the last year, and you did not already refinance under this program after May 31, 2009.
2. FHA Streamline
If you currently have an FHA loan and want to lock in a new lower rate, you can take advantage of another government program called the FHA streamline refinance.
Just like it sounds, this is a streamlined approach to refinancing that requires little in the way of paperwork. You do not have to do a property appraisal or income verification to qualify and lender credit is allowed to cover closing costs, meaning there is very little out of pocket expense to refinancing under this program.
3. Cash Out Refinance
If you are interested in getting equity out of your home when you refinance as well as reduce your Florida mortgage rate, a conventional refinance is a great option to consider.  Unlike the FHA streamline and HARP refinance that do not allow for cash out at closing, a conventional refinance will give you that flexibility.
The terms are little more stringent requiring an appraisal, income verification, and a 620 credit score minimum, but if your looking to tap into the equity in your home, this is the type of loan that will allow you to do that.
Whether your looking for a HARP refinance, FHA streamline refinance or a Florida cash out refinance, First Option Mortgage can help! Simply fill out our Fast Response form or give us a call in our Jacksonville mortgage office at (904) 332-7800.  Our experienced mortgage professionals would love to sit down and discuss your needs. We look forward to hearing from you!
Tags: Cash Out Refinance, FHA Streamline Refinance, Florida Home Mortgage, Florida Mortgage, HARP Refinance Florida, Jacksonville Mortgage