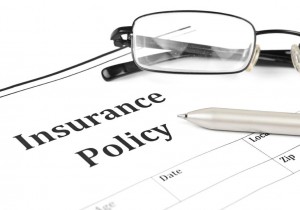 Today's economy means we all look to save money wherever we can. Did you know that your home could be an avenue to savings? Homeownership has many benefits and saving money is just one of them. Here's how to save money on your Homeowners insurance payment.
Consolidate Policies
Many insurers offer discounts on premiums when you carry multiple policies with them. Insurers such State Farm offer multi-policy discounts when you insure your home, car, boat, motorcycle, etc. with them at the same time. If you have an insurance policy that only covers a single item, such as jewelry or electronics, look to roll these in to your home policy.
Cut Your Private Mortgage Insurance
Many people are required to pay private mortgage insurance (PMI) because their down payment was less than 20 percent. If you are in this boat, you can petition your lender to cancel the insurance as soon as your mortgage balance falls below 80 percent of the home's appraised value. This can happen if your home's value has gone up or you have repaid some of the principal. This may require a new appraisal but it could shave hundreds of dollars off your monthly payment.
Comparison Shop
Rates can vary dramatically from insurer to insurer so spend the time to do a little comparison-shopping. Start with whomever you have your auto policy through and be sure to check out the national brands, such as Allstate or State Farm, and try to use a company with a local office and representatives. There is often to substitute for face-to-face customer service. You can also comparison shop online with companies such as NetQuote.
Whether you're looking to purchase, refinance, or learn more about mortgage rates, our experienced mortgage professionals would love to sit down and discuss your needs. Simply fill out our Fast Response form and we'd love to get in touch with you!
Tags: Home Loan, Insurance, mortgage insurance, Real Estate, Saving Money