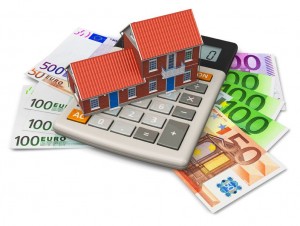 FHA loans are a very popular way to finance a primary residence. Indeed, FHA loans are the easiest type of real estate mortgage loan to qualify for. The FHA loan requirement guidelines for loan qualification are the most flexible of all mortgage loans that require less than 5% down payment. Even if you've already had a previous FHA loan, you can still qualify as long as you meet certain criteria.
Qualifying for an FHA loan is simple:
• Meet Basic FHA Loan Requirements
At least two years of steady employment (preferably with the same employer and not self-employed)
Two years of consistent income
A minimum credit score of 620 or better
No bankruptcies within the last two years and no foreclosures in the last three years
A minimum down payment of at least 3.5% of the loan
• Get Pre-Approved
Find an approved FHA Salt Lake City Mortgage Broker that can originate or underwrite the loan. These lenders offer loans that are backed by Federal Housing Administration Mortgage Insurance and meet the requirements set by the federal government to provide FHA loans.
• Find a Home
To qualify for an FHA loan, the home must be a primary residence that you occupy full time, cannot exceed the FHA's borrowing limit for your area, and must meet basic property standards during inspection.
The FHA loan limit in the Salt Lake City metro area is much higher than the national average at $729,750 for single-family homes, making this an extremely attractive option for almost any homebuyer.
The mortgage experts at First Option are highly experienced with FHA loans. If you are interested in getting more information about the program, simply fill out our Fast Response form or give us a call in our local branch office in Salt Lake City at 801-285-9540. Our experienced mortgage professionals would be happy to discuss how we can help.
Tags: FHA, FHA Loan, Home Loan, home mortgage, Loans, Salt Lake City Utah