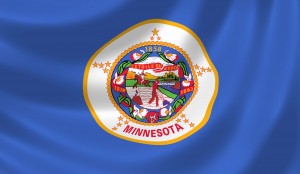 With so much talk in the news about tightened lending requirements and demands for larger down payments, you may think that only those with sparkling credit, a high paying job, and $50,000 in the bank can qualify for a home loan. Well, we're here to tell you that is simply not the case. Thanks to federal programs like the
USDA home loan
, you can get a Minnesota mortgage with little down and less than perfect credit.
How Does a Minnesota USDA Home Loan Work?
The USDA mortgage was developed to serve non-metropolitan cities throughout Minnesota and the United States and promote homeownership amongst income earners that fall into the low to very low category for their respective location.
Income qualifications are determined based on what county you plan to live in and how many people are in your household. For example, a family living in the Minneapolis/St. Paul area could be making upwards of $65,000 per year or more and still qualify for this type of loan.
Location restrictions do apply, but liberally, with this program. There are many counties and towns outside of major metropolitan areas like Minneapolis and St. Paul that meet the USDA rural criteria.  To find out what homes meet the USDA guidelines, you can use their useful online tool or speak with your realtor about including USDA guidelines into your search criteria.
Do I Qualify if I Already Own?
If you already own a home, it may be more difficult to qualify for a USDA loan. There are exceptions to this worth mentioning.
You are upgrading from a manufactured home to a single-family home.
Your household size has increased and your housing is no longer adequate.
Your current residence is outside of a reasonable commuting distance.
What are the Credit Requirements?
To determine if you qualify, your lender will look at your income and monthly expenses, your credit history, and overall credit worthiness. For the most part, if you have a 620 or above and your debt-to-income is 29/41 (you can calculate yours here) you should qualify for the loan.
How Do I Apply?
Qualified and approved lenders, such as First Option Mortgage, offer Minnesota USDA loans. If you are interested in speaking with us about qualifying for a USDA loan, simply fill out our Fast Response form or give us a call in our local branch office in Edina at (952) 278-9900. We look forward to hearing from you!
Tags: first option mortgage, Minneapolis Mortgage, Minnesota Mortgage, Minnesota USDA Mortgage, USDA Home Loan, USDA Mortgage