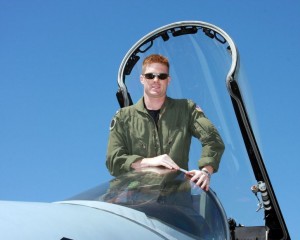 Jacksonville serves as home to two U.S. Navy bases making this area the third largest military presence in the country. With such a large military population in the state, it is no wonder that
VA loans
are a popular option in Jacksonville.
If you are retired from the military and thinking about buying a home, but aren't quite sure what you need to do to secure a VA loan, here are four simple steps to qualifying for a VA Loan that will make purchasing in Jacksonville a breeze.

Step 1: Apply for a Certificate of Eligibility
Just because you were in the military, doesn't mean you automatically qualify. You must have served on active duty for a minimum of 90 days during wartime or 181 continuous days during peace time and have a discharge other than dishonorable.
You will need to submit a VA Form 26-1880 to your assigned VA Eligibility Center in St. Petersburg with copies of your most recent discharge or separation papers to obtain a COE (Certificate of Eligibility).
Step 2: Get Pre-Approved with a Jacksonville VA Approved Lender
Talk to a Jacksonville mortgage lender that is experienced with VA loans and discuss your options. Often times, you can get into a home with very little up-front expense. Make sure you assess all your options and the loan you commit to aligns with your financial needs.
Once you have pre-approval, you can feel confident with what price range you should be looking in and what Jacksonville neighborhoods to consider.
Step 3: Find Yourself a New Home!
In order to qualify, the home you purchase must be one you intend to use as your primary residence and you must be able to show proof of enough income to afford your new mortgage payments.
In addition to this, the property will be subject to an appraisal and required to meet some minimum VA guidelines. The home will be evaluated for safety and health concerns as well as any major repairs that could potentially be needed down the road. If any findings are in violation of the VA standards, repairs will have to be made prior to closing on the home.
Step 4: Close On Your Loan
While the appraisal is being done, your lender will be busy gathering credit and income information and sending the application along to the local VA office for final approval so you can close on your new home!
The government has stripped away much of the red tape to make obtaining a VA loan a simple process and with record low interest rates and competitive housing prices currently in the Jacksonville market, if you were thinking about this option, now may be the right time to take the next step.
If would like to get more information about applying for a VA loan or about our other loan programs, fill out our Fast Response form or give our local Jacksonville branch a call at (904) 332-7800.   Our experienced Florida mortgage professionals are happy to sit down and discuss your needs. We look forward to hearing from you!
Tags: first option mortgage, Jacksonville House Hunting, Jacksonville Mortgage, Jacksonville Mortgage Company, Jacksonville Mortgage Lender, Jacksonville VA Loan, mortgage broker, VA loan