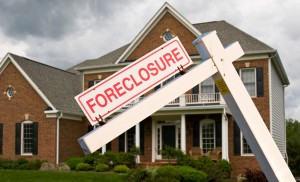 When you see a property that is a Real Estate-Owned (REO) foreclosure, it means that the lender has repossessed the home from the borrower who failed to make payments. This type of property became increasingly popular during the economic downturn, and bank owned properties continue to be a viable option for people looking to purchase, though the process is different than a typical purchase.
How to Locate an REO
There are many realtors who specialize in REOs who will help you locate available properties in your market. Most banks list their entire inventory on the MLS, making it easy for your agent to pull a list of available properties for purchase.
Get Pre-Approved
Get pre-qualified or pre-approved for a loan prior to making an offer. Keep in mind: the condition of the property can limit your loan options. Restrictions on VA and FHA loans can make it difficult to purchase a property using these types of government backed loan options if there are major repairs needed to make the home habitable.
Purchasing an REO
Bidding on an REO requires patience and time. If you are short on either, you may want to look at a more conventional real estate listing. Because there may be many stakeholders involved on the seller's side, it can take weeks and in some cases months to get a response on an offer. To make your offer as attractive as possible, consider making a cash offer or large earnest money deposit. You can also offer a quick closing and remove contingencies. However, removing the inspection or title contingency can be a gamble if a major repair comes up or a lien on the home is identified post-purchase.
 Title Search
If you purchase a home with a pre-existing lien or taxes owed, you will be responsible for paying them off. Never assume the title is clear and free on an REO. Search public records for liens and outstanding taxes, and hire a title company to run a full search before closing on the loan.
Property Inspection
It is best to know what you're committing to when it comes to an REO property. They can be purchased under market value, but oftentimes, they have not been maintained either by the previous owner or by the bank while the home was vacant. The result can cost money for a future homeowner. Do a full property inspection prior to closing on the property to ensure you are not purchasing a money pit.
If you're interested in purchasing, refinancing, or learning more about mortgage rates, simply fill out our Fast Response form. Our experienced mortgage professionals would love to sit down and discuss your needs. We look forward to hearing from you!
Tags: best time to buy a home, first option lending, first option mortgage, Home Loan, home mortgage, house hunting, Real Estate